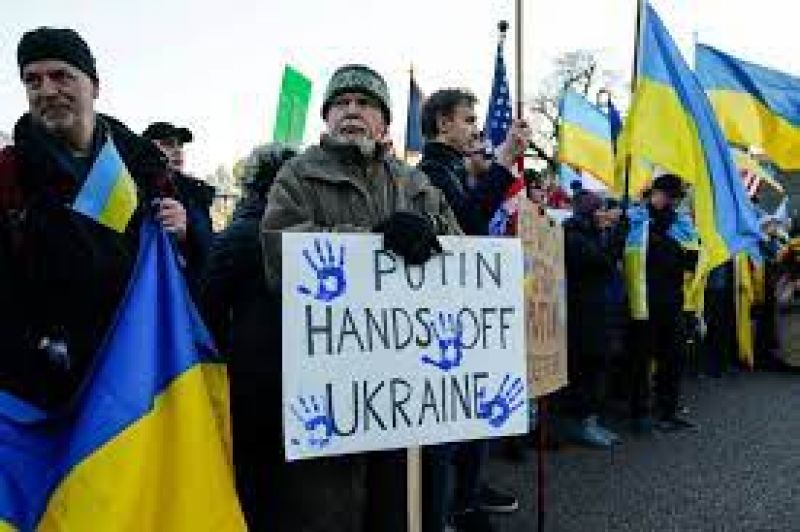 The United States has told the United Nations it has credible information about the possibility of serious human rights violations should Russia invade Ukraine.

Meanwhile, US President Joe Biden and Russian counterpart Vladimir Putin have agreed in principle to meet, after French President Emmanuel Macron pitched a summit, reports Aljazeera.
DPR separatists claim they are in a shootout with Ukrainian 'sabotage' group
Pro-Russian separatists have claimed they are engaged in a shootout with a Ukrainian "sabotage" group that entered the self-proclaimed Donetsk People's Republic (DPR) earlier today.
The DPR's state security ministry alleged in a statement that the Ukrainians blew up an artillery and ammunition storage.
Al Jazeera could not independently verify the rebels' claims, which come after multiple warnings by top Western officials that Russia could attempt to manufacture a "pretext" for invading Ukraine.
Ukraine hopes the proposed summit between Biden and Putin can be implemented and that Kyiv can join the meeting, Defence Minister Oleksii Reznikov says.
"I have hopes that this initiative, thanks to President Macron and supported by President Biden… will be implemented," Reznikov told a news briefing.
Meanwhile, France's foreign minister says Paris sees a chance to resolve the Ukraine crisis after Biden and Putin accepted, in principle, to hold a summit.
"There is a diplomatic hope that was revived by the president" with the summit proposal, Clement Beaune told LCI TV, referring to Macron.
"If there is still a chance to avoid war, to avoid a confrontation and build a political and diplomatic solution, then we need to take it," he added.