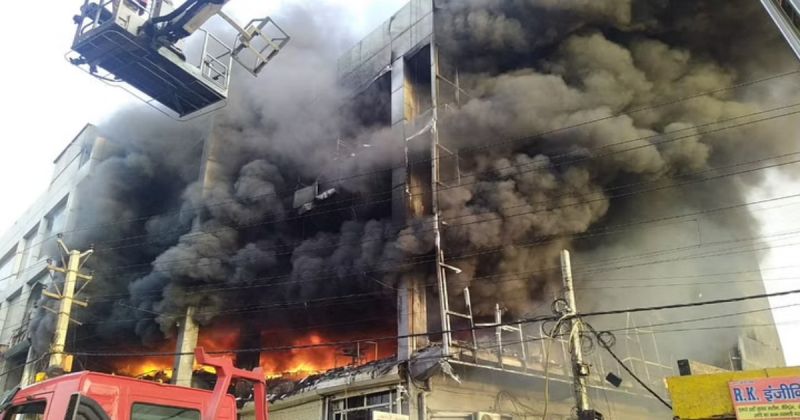 At least 16 people died in a massive fire that broke out at a building near a busy metro rail station in the Indian capital on Friday evening, officials said.

The fire broke out on the first floor of the building near west Delhi's Mundka metro station and soon engulfed the entire structure. "Some 24 fire tenders have been pressed into service," Delhi Fire Service chief Atul Garg told the local media.
A senior police officer said that 16 bodies had been pulled out of the building. "We have managed to rescue 60 people from the building. The firemen are still looking for survivors inside the building," he said.
However, the death toll could go up as the condition of some of the injured are critical, the officer said. "The owner of the building has been arrested and a probe initiated."
Building fires are common in India, and are often attributed to poor maintenance and absence of basic fire safety systems. A number of people die in such fires every year, reports UNB.