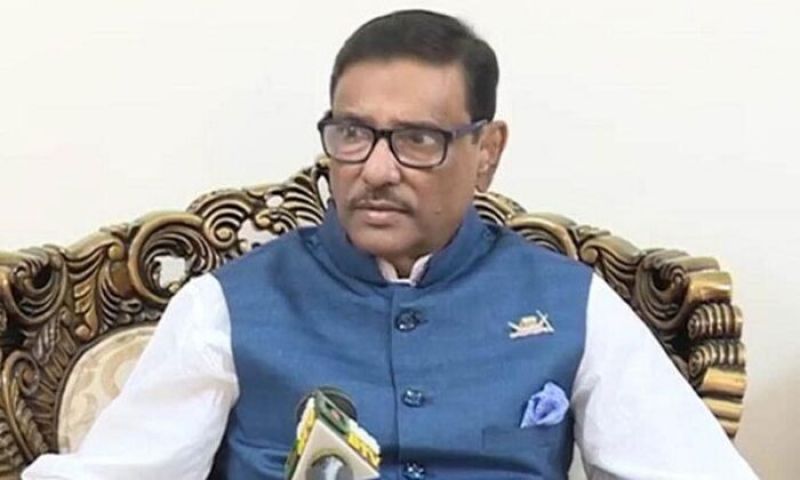 Dhaka, Apr 9 (UNB) — The government is considering the imposition of a complete lockdown from April 14 to stem the spread of Covid-19, Road Transport and Bridges Minister Obaidul Quader said Friday."The ongoing one-week lockdown doesn't seem to change the apathy of people. People's negligence and indifference are rising, along with coronavirus infections and fatalities in the country," the Awami League general secretary told reporters at his regular media briefing.

"The government is thinking of imposing a complete lockdown from April 14, in public interest," he added.
The government imposed a nationwide lockdown for a week from April 5 as part of its tougher move to contain the rapid spike in both coronavirus infections and fatalities.
However, facing numerous demonstrations post-lockdown, the government allowed the resumption of public transport services in the city corporation areas from Wednesday as well as reopening of shops and shopping malls for five days from Friday.
Meanwhile, as Covid-19 continues its onslaught despite lockdown, Bangladesh registered 74 more deaths in 24 hours till Thursday morning, breaking all its previous records.
The number of new coronavirus cases dropped slightly to 6,854 after remaining over 7,000 for the past four days, said a handout issued by the Directorate General of Health Services (DGHS).
With the new 74 deaths, the Covid-19 fatalities rose to 9,521 while the mortality rate remained static at 1.43 percent.
The infection rate slipped to 20.65 percent from 22.02 percent on Wednesday, reports UNB.