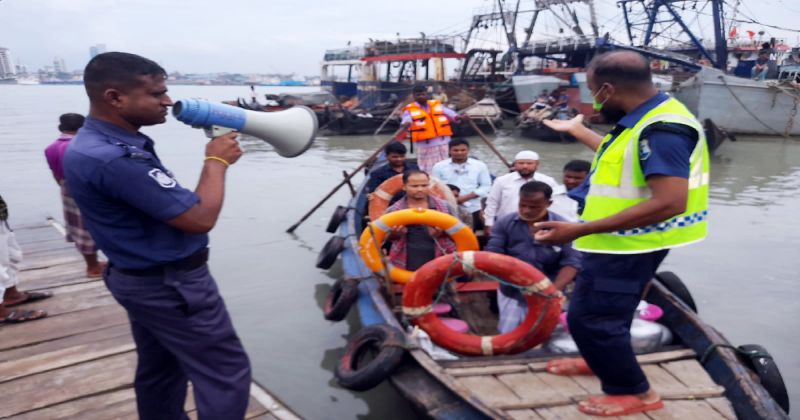 Country boats that ply in the Karnaphuli. UNB

Chattogram, May 22 - A 17-year old boy went missing as a boat sank in the Karnaphuli River after collision with a fishing trawler on Saturday night.

The missing boy was identified as Md Shohag, son of Md Karim from Cumilla.
When the small boat was crossing the river from Marine Fisheries Terminal of south bank it collided with an anchored trawler named FV Pertex-1 and sank.
All but Shohag managed to swim ashore.
A diving team and river police conducted search operation, said ABM Mizanur Rahman, Officer-in-Charge of Shdarghat River police station.
Shohag was returning to the port city with his father from Karnaphuli area, he said. - UNB