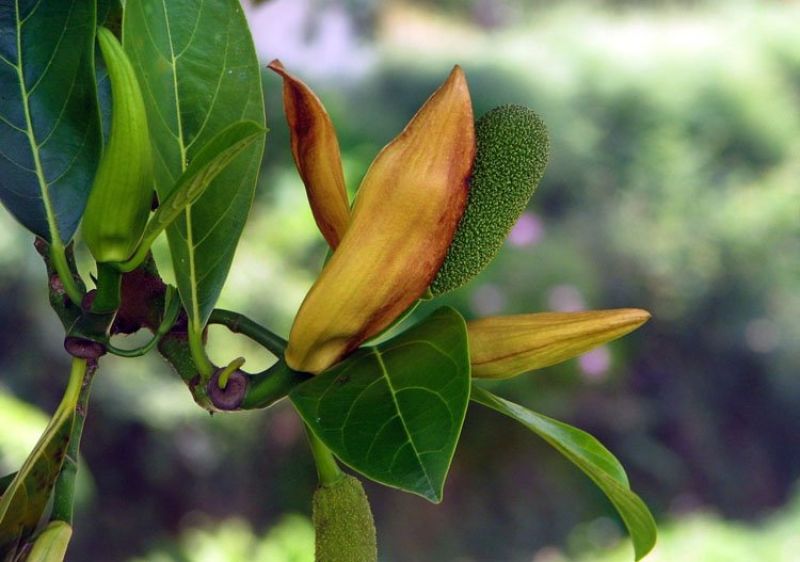 The farmers are now very happy with smooth formation of tender jackfruit amid favorable climate condition with a hope to get bumper production of the tasty and fleshy fruit this season in the district.
Department of Agriculture Extension (DAE) sources said almost all the jackfruit trees in six upazilas of the district bloomed abundantly and have contained fruits during the current season.
They said there might be about 20 lakh jackfruit trees in the district and each tree bears 10 to 50 fruits every year.
Shibpur, Polash and Belabo upazila are known as the best quality jackfruit production areas of the district .The jackfruit orchards here arenot made in well planned but jackfruit trees are found on every household premises.
Jackfruit has a great importance in the district and 20 percent people of the district are benefited from Jackfruit in different ways.
Deputy Director of DAE Mohammad Saidur Rahman said no other fruits in Bangladesh are as popular as Jackfruit. It possesses this unique position for its tastes, flavor and nutritive value. It is also an important cash crop in
Narsingdi district. At present the growers earn around taka 8 to 10 core annually through Jackfruit farming.
Talking to BSS jackfruit growers Aminul Islam, Rahim Miah, Mohammad Ali, Abul Hasem and Horipada Das of Shibpur, Belabo amd Polas upazila here said they are expecting bumper jackfruit yield this year with better profit.