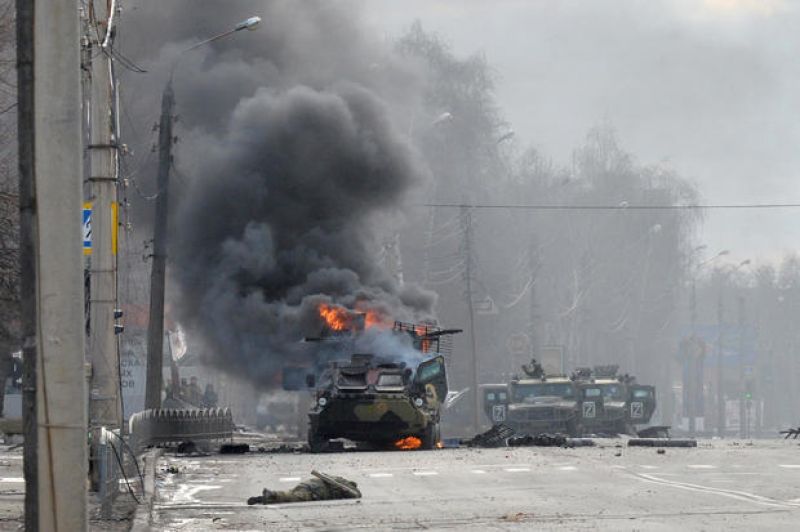 A maternity ward and a children's ward have been destroyed in a Russian air strike on a hospital in the southern city of Mariupol, officials there say.
Ukrainian President Volodymyr Zelensky calls the attack on the facility a "war crime". "The destruction is colossal," the city council says.
Russia agreed a new 12-hour ceasefire to allow civilians to flee six of the worst-affected areas in Ukraine, according to Ukraine's Deputy PM.
But Ukraine says continued Russian shelling has again stopped residents leaving the besieged city of Mariupol as well as Izyum near Kharkiv.
Russia has for the first time acknowledged that it is using conscripts in its invasion of Ukraine.
Ukraine says the former nuclear plant at Chernobyl has lost its power supply, following the site's seizure by Russian troops. BBC news summery
Meanwhile, lawmakers in the US House of Representatives have approved a $13.6bn (£10.3bn) plan to rush emergency aid to Ukraine.
The package, which is expected to pass the Senate in the coming days, allocates about half the money for Ukraine's defence and half the money for refugee aid.
President Biden had requested just $10bn from Congress, where many representatives are eager to show that they are taking action against Russia.
The measure passed as part of a larger government spending bill after the majority Democrats stripped funds for Covid prevention from the bill amid opposition to it from Republicans. - BBC News