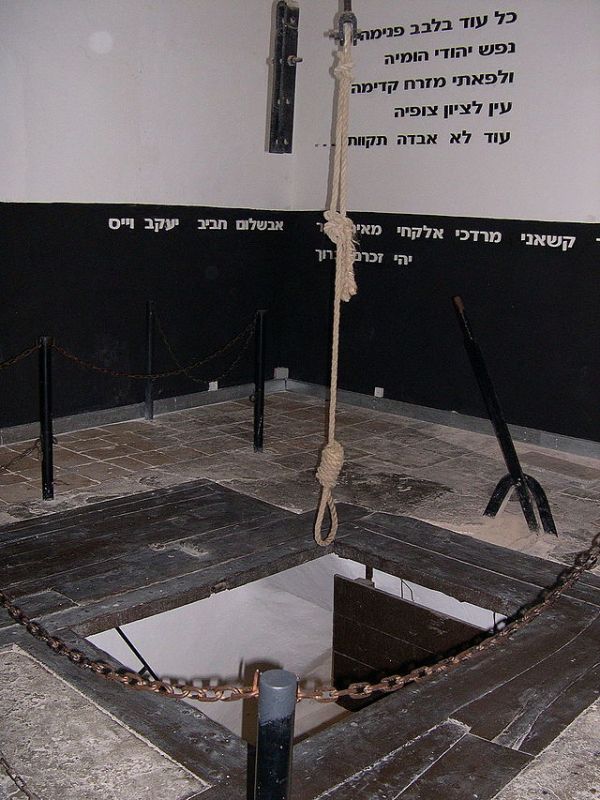 Gallows. Creatice Commons

Madaripur, Jan 24 – A court in Bangladesh's Madaripur on Monday sentenced five people to death for killing a woman after abduction in 2002.

Madaripur Additional District and Sessions Judge Lailatul Ferdous handed down the judgment.
The condemned convicts are Ashok Boidya, Tarani Boidya, Gouranga Boidya—sons of Chaitanna Boidya -- Kalu Biswas, son of Podo Biswas, Bijoy Bepari and Naren Boiragi of Rajoir upazila.
Of them, Bijoy tried in absentia while Gouranga died during trial proceedings.
The court also fined them Tk 50,000 each.
According to the prosecution, Bishnupodo Boidya, son of Gurupodo and Ashok Boidya, Tarani Boidya, Gouranga Boidya of Ambagan village in the upazila had been at loggerheads over the ownership of a piece of land.
On October 14, 2002, the convicts abducted Radha Rani, wife of Gurupodo on his way back home from a temple.
After 10 days, police recovered the body of Radha Rani from a water-body of the village.
Later, a case was filed in this connection. Police submitted a chargesheet against six people, including Ashok Boidya, Tarani Boidya, Gouranga Boidya, Kalu Biswas, Bijoy Bepari and Naren Boiragi. - UNB