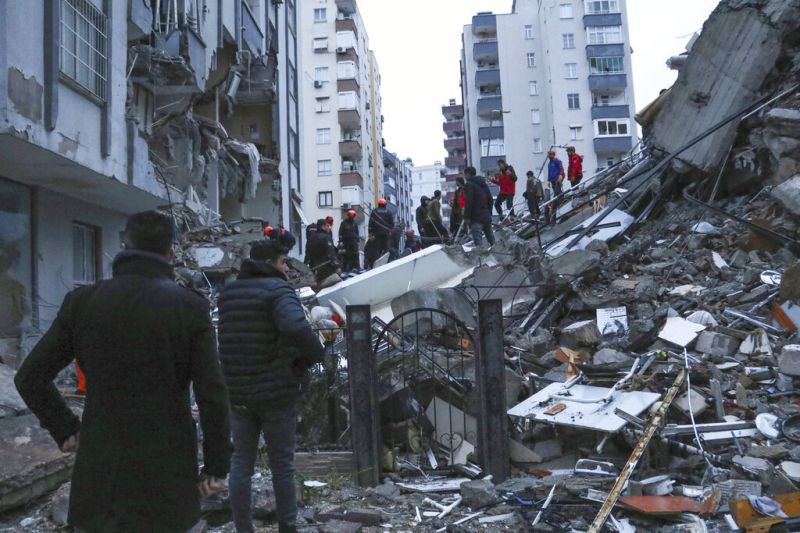 Bangladesh is planning to send two teams to Türkiye to join the rescue efforts there after a 7.8 magnitude earthquake killed over 4,000 people and injured many.

"We are planning to send two teams: an emergency medical team and a rescue team," Ministry of Foreign Affairs Spokesperson Seheli Sabrin told UNB on Tuesday.
Rescuers in Turkey and war-ravaged Syria searched through the cold night into Tuesday, hoping to pull more survivors from the rubble after a 7.8 magnitude earthquake killed more than 4,000 people and toppled thousands of buildings across a wide region.
Authorities feared the death toll from Monday's pre-dawn earthquake and aftershocks would keep climbing as rescuers looked for survivors among tangles of metal and concrete spread across the region beset by Syria's 12-year civil war and refugee crisis, reports AP.
"We are grateful to the government and people of Bangladesh for offering their condolences, flowers and support," said outgoing Turkish Ambassador to Bangladesh Mustafa Osman Turan.
Prime Minister Sheikh Hasina on Monday expressed deep shock at the casualties of people in a devastating earthquake in Turkey and Syria.
In a condolence message, the Prime Minister sought eternal salvation for the souls of the deceased and expressed sympathy to the bereaved families.
She said that the government and people of Bangladesh are standing by the side of Turkey and Syria during this crisis.
Hasina assured all kinds of cooperation on behalf of her government and wished for the quick recovery of the injured.
Foreign Minister AK Abdul Momen also sent his condolences to the government and the people of Türkiye and Syria after a powerful 7.8 magnitude earthquake rocked both countries along their borders early Monday, reports UNB.