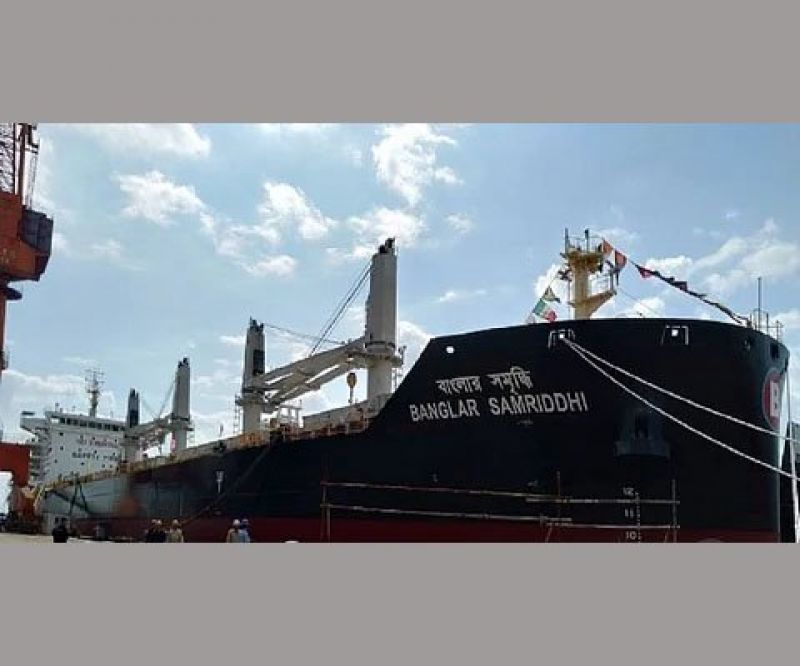 Foreign Minister Dr A K Abdul Momen today confirmed that 28 stranded sailors of the Bangladeshi ship named 'Banglar Samriddhi' have been safely evacuated to Romania from war torn Ukraine.

"We evacuated our 28 stranded Bangladeshi sailors to Romania and they will return home soon," he told reporters after a programme at Jatiya Press Club here.
In a reply about the Indian government's collaboration on the evacuation process of Bangladeshi nationals, the foreign minister said: "We are continuously discussing with the Indian government and they (India) are helping us to evacuate our people from the war zone."
The ship stranded at a Ukrainian port came under a missile attack on Wednesday leaving one Bangladeshi sailor dead.
After the attack, the foreign ministry through Bangladesh embassy in Poland arranged the evacuation of the stranded sailors from the ship to a safer place in Ukraine with the support of local authority.
Russia said it regretted the death of a sailor onboard a Bangladeshi ship in Ukraine amid the armed conflict there and assured Dhaka of making "every effort" to ensure the ship's safe departure of the vessel.
"We express deep condolences to the near and dear ones of the deceased," the Russian embassy said in a statement.
Without elaboration, the statement said the "circumstances of the incident are being established" as Bangladeshi sailor Hadisur Rahman, the third engineer of MV Banglar Samriddhi, was killed as the vessel was anchored at Ukraine's Olvia Port.