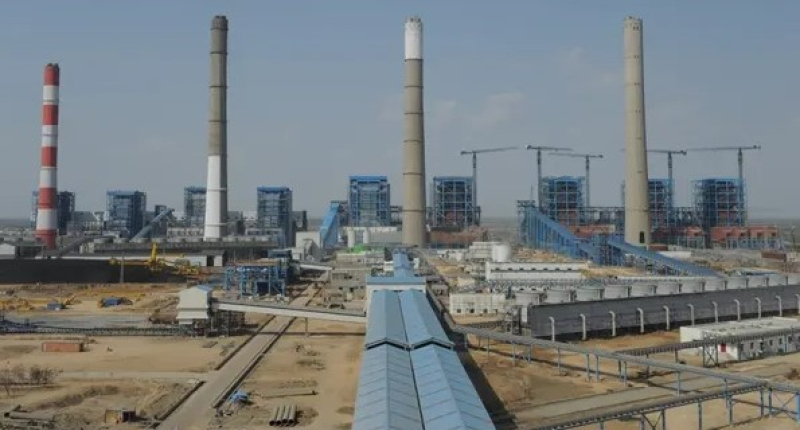 Transmission from Adani's Gadda Power Plant, in the Indian state of Jharkhand, to Bangladesh's national grid resumed at 3:43 am (early hour) on Thursday.

According to official sources, the transmission line from Godda power plant tripped at 2:46 pm on Wednesday, worsening the already severe load shedding situation across the country.
According to officials of the Power Grid Company of Bangladesh (PGCB), the operation of the Godda power plant was first resumed at 11 pm on Wednesday night through sending auxiliary power from Bangladesh, and then after a series of technical checks in the system, power transmission to Bangladesh's national grid resumed.
"Power supply from Adani's (Godda) plant became normal at 3:43 am on Thursday," Badruddoza Sumon, spokesman of PGCB, told UNB.
India's Adani Group set up the 1,600 MW capacity coal-fired power plant at Godda to exclusively supply electricity to Bangladesh. Its 800 MW unit started commercial operation in March while the second unit is now on test run -- generating 50-100 MW every day.  
Meanwhile, officials of Bangladesh Power Development Board (BPDB) said that excessive load shedding across the country continues with lower power supply.
The official data from National Load Dispatch Centre shows that the country experienced a load shedding of 2961 MW at 1 am, 2976 MW at 2 am, 2939 MW at 3 am, 2819 MW at 4 pm, 2606 MW at 5 am, and 2463 MW at 6 am when power supply was between 11,700 MW and 11,300 MW against demand between 14,800 MW and 13,900 MW.
BPDB officials said there is a projection that the country's highest demand will be 15,200 while the highest generation will be 12,200, leaving a shortage of nearly 3000 MW.
It is a widespread allegation that people in rural areas have to experience much more frequent power cuts than in urban areas, especially in the capital Dhaka and other major cities. People living in some rural areas say they experience load shedding for over 12 hours a day.