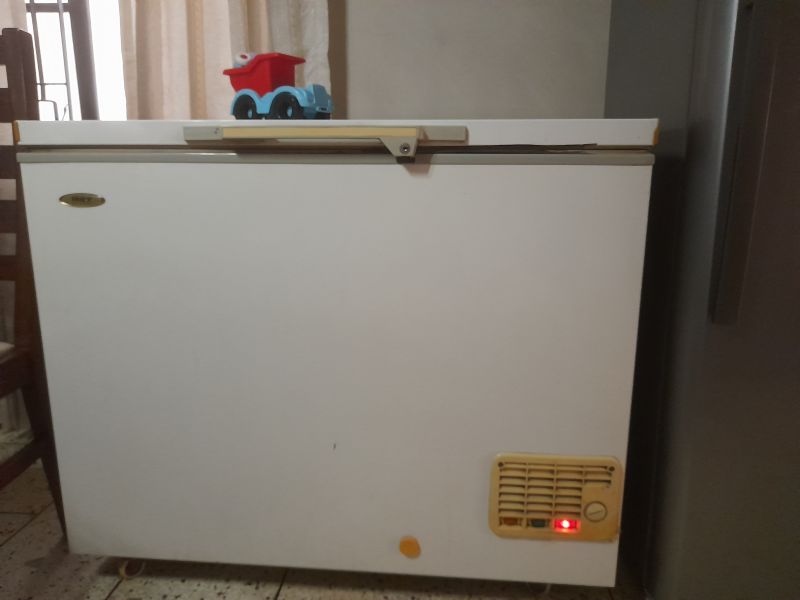 Fridges

 by Ali Abdullah Tanvir

Including the Walton fridge local made refrigerators and acs got popularity among the coustomers in lthe ast Eid market.As the demand for air conditioners and refrigerators has gone up, the home appliance makers and retailers are registering better sales this year compared to the pre-pandemic level.Sales that had hit rock bottom in the last two years because of the pandemic-induced income losses and economic slowdown.Amongst all the home appliances,air conditioner was the  top-selling item in Bangladesh during the last Eid-ul-Fitr.The major players in the home appliance market are Walton Group, Transcom Electronics, Rangs Electronics, Rangs Toshiba, Singer Bangladesh, Best Electronics, Pran RFL (Vision), Esquire Electronics, and Electra International.
Starting from 1977, Walton's refrigerator is the top-selling product now.The company has done business worth of tk. 2 thousand 208 crores in the first three months of this year.Compared to the first three months of the previous year,their sales growth has increased by 36 percent.comes to 1 thousand 627 crore tk.Despite of these,the company couldn't make good profit due to the increased price of the raw materials and higher transport cost.Tanvir Rahman, chief business officer of Walton Air Conditioner,said to the media, "Compared to 2019, our retail growth has increased by 157 per cent till April," he said, adding that ACs in the range of Tk 46,500 to Tk 67,500 are high in demand.
A large part of the company's income comes from selling refrigerators.from the first three months of this year, the company has sold refrigerators worth of 6 lakh 35 thousand tk.They occupy 70-75 percent share of the refrigeration market.Company secretery Rafiqul Islam said, "The peak season for selling electronic products such as ac,refrigerator, tv etc. from January to June.Two Eid festivals will be celebrated by this time. So we have imported extra raw materials.We had to take some short term loan to do that.That's why costs have risen in this sector as compared to the previous year.Incense  of the power supply is thought to be one of the major reasons behind this growth of sales.
Writer-Ali Abdullah Tanvir, Student Of Refrigeration and Air Conditioning department at Dhaka Polytechnic Institute.E-mail-abdullah.tanvir55@yahoo.com