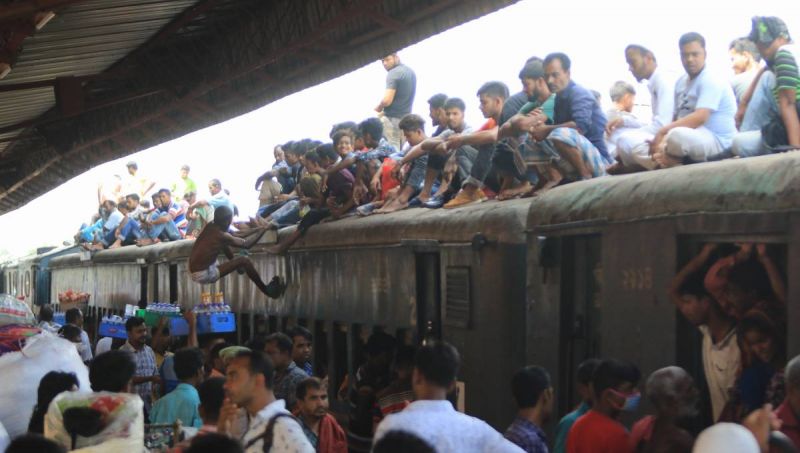 Jampackaed train of Eid passengers Photo. Zabed Hasnain Chowdhury.UNB

Dhaka, Feb 7 – Trains will run will full passenger capacity from Wednesday (February 9) as the authorities decided to relax the Covid-19 curbs amid declining infection.

The railways ministry took the decision following the fall in infection rate of Covid-19, said press release issued on Monday.
According to the notice, the government has strengthened the vaccination programme and the people are travelling to many places after taking Covid jabs, which increases the pressure of passengers. So it is needed to fulfil the demand of the passengers to roll down the wheel of the economy.
The ministry also reminded the train passengers to strictly maintain Covid-19 health guidelines such as wearing mask and use of sanitizer.
Trains were ordered to run at half the capacity on January 15 amid a surge in the pandemic, especially the spread of the Omicron variant of the virus. - UNB