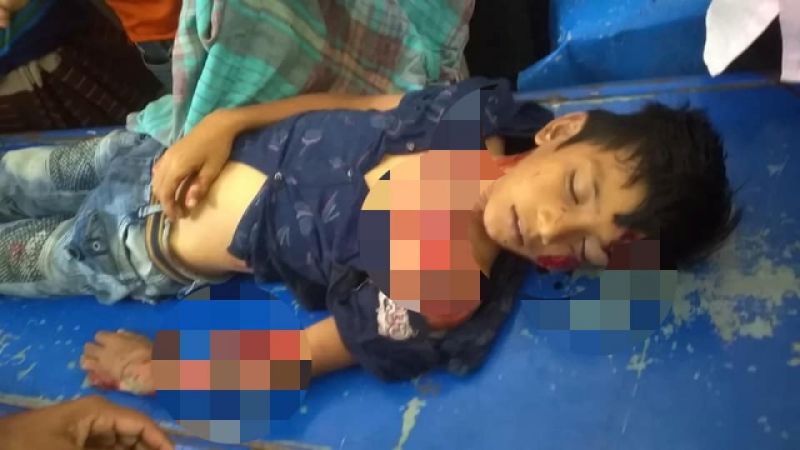 Child killed in kalapara accident.

Patuakhali: 1 child was killed and 8 other autorickshaw riders including women and children were seriously injured when an illegal vehicle ran over a trolley in Patuakhali's Kalapara. An accident took place in Musulliabad of Baliatali Union of Kalapara Upazila on Saturday (September 24). The deceased child Jihad (12) is the son of Mithu Khan of Morichbunia village of Dhankhali union of the Upazila. Apart from this, the other injured men and women along with two children have been referred to Barisal Sher-e-Bangla Medical College Hospital for better treatment. Among them, two legs of a woman named Mukta Begum (40) were severed.

Among the injured, auto-rickshaw driver Nuru (35), cable operator Md. Dulal (26) were identified immediately, but the identities of others could not be confirmed. A team of Kalapara Police and Fire Service visited the spot after the incident.
Eyewitnesses, police and the injured said that the auto-rickshaw was coming from Chaplibazar to Kalapara with more passengers than its capacity. On reaching the Musulliabad area, a trolley coming from the opposite direction lost control and pushed the autorickshaw for a long distance. Child Jihad was killed on the spot and 8 people including women and children in the other autorickshaw were seriously injured. The trolley driver managed to flee from the spot immediately after the accident. Later the locals rescued the injured and brought them to Kalapara Hospital.
A source at the Kalapara Hospital said that several of the injured have a low chance of survival. Due to this, they were quickly referred to Barisal with first aid.
Md. Jasim, OC of Kalapara Police Station said that the injured were rescued and sent to Barisal. The trolley is detained. An operation is on to arrest the absconding driver. - Gofran Biswas Palash