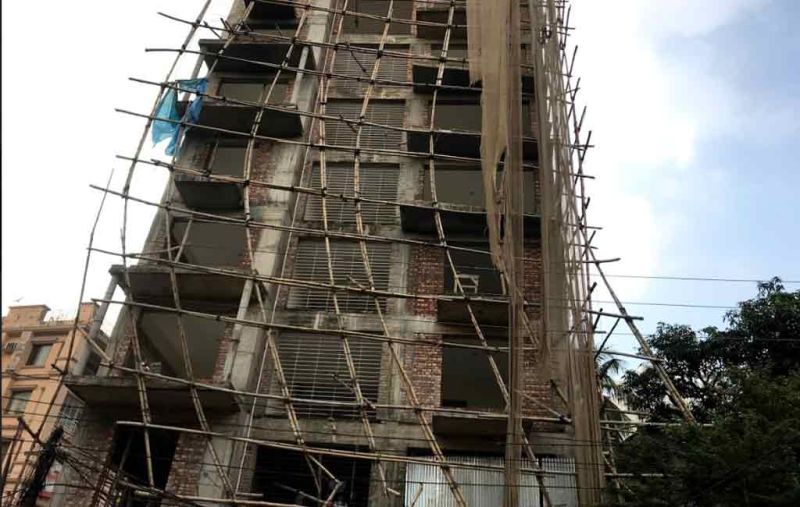 Three construction workers died Tuesday after falling off an under-construction building in Kalpoloke Residential Area under Bakolia police station in Chattogram.

The deceased are 20-year-old Md Israfil of Chapainawabganj, 21-year-old Sakim Ali of Rajshahi and 20-year-old Md Ripo of Thakurgaon.
Md Abdur Rahim, officer-in-charge of Bakolia police station, said 10 workers were working on a ceiling on the seventh floor of the under-construction 'SP Bhaban' in the planned residential area in the afternoon.
All of a sudden, the trio fell off the dangerously risky bamboo scaffolding set up for workers to move up and down as they work on the building's external facade. The scaffolding had given away at some point under their weight.
Despite clear risks, such scaffoldings made of bamboo and not supported by anything else are common in Bangladesh, where the construction sector remains one of the most dangerous working environments.
Although the three young workers were rushed to Chattogram Medical College Hospital, physicians declared Sakim and Israfil dead upon arrival, while Ripon succumbed to his injuries not long after, according to OC Rahim.
Sakim's brother Hakim Ali has filed a case in this connection, reports UNB.