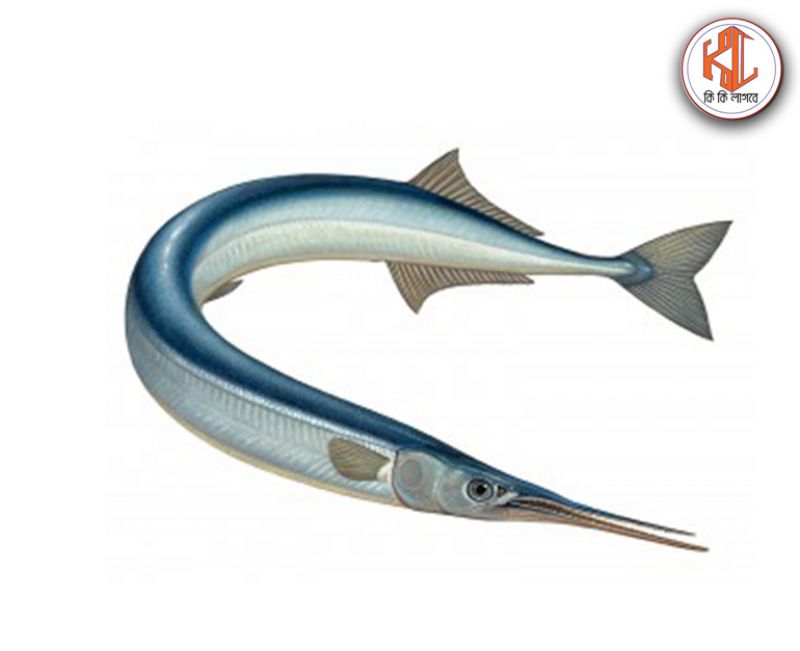 Kakila Fish. Wikimedia Commons.

Dhaka, Sept 24 - Recently Bangladesh Fisheries Research Institute (BFRI) claimed success in its quest for artificial breeding of endangered indigenous species of fish, Kakila. The institute, which has won the Ekushey Padak in native fish conservation research, claims to be ahead of the world in discovering the insemination process for Kakila.

However, Abdul Ohab, a fish farmer from Bogura, denounced this claim as a rip off to the marginal fish farmers, and that he was the first one who found success in this process a year before BFRI.
The farmer told UNB he informed the BFRI officials then about his discovery of artificial breeding of Batashi and Kakila fish. He even announced his success at the time through a social media post which was featured in local news media.
Abdul Ohab also shared a screenshot of a BFRI senior official liking his post in social media with UNB.
In that Facebook post dated July 13, 2020 seen by UNB (available for viewing on his timeline) Abdul Ohab writes, "From personal experience of collecting, rearing and artificially breeding I can surely say that this species of fish is on the verge of extinction. This sensitive fish may die even with the slightest mistake while carrying it to the river bank from the water."
He also attached some images of his discovery, which are shared with this story.
"Facing many difficulties like keeping the hormone level in control through pushing injections under water, determining the gender of the fish, yet I'm content that I finally found success in inventing the artificial breeding process that may save this fish from getting extinct."
Due to the egg being big in size, Ohab couldn't collect more than 60-80 eggs from a fully grown female Kakila fish.
The eggs started hatching after 108 hours in 27-27.5 degree Celsius temperature, Ohab wrote in his post.
According to him the most challenging part of commercial farming of this fish would be low egg or pollen production and low hatching rate as the eggs become more prone to infection by bacteria and fungus during the long hatching period.
If a solution for problems like Kakila fish's high death rate while transporting the brood stock is not found, protecting this species will not be possible, he said.
M Kabir, a marine biologist and senior official of the fisheries department told UNB he was informed about Abdul Ohab's invention and said, "It's nothing but a waste of money and time to do a research that has already been done a year back."
He said a good researcher must have knowledge of other research done in that particular topic which researchers of BFRI did not follow.
"This kind of research done to find artificial breeding process is a routine work for the researchers in this sector, not a very incredible innovation the way BFRI researchers are announcing it to be," said the marine biologist.
However, head of the BFRI research team and chief scientist of Jessore substation Dr Md Rabiul Awal Hossain claimed they were the first in Bangladesh to discover the process for the artificial breeding of Kakila fish. He also said information of no other country doing such research on this species has been found so far.
When asked, Director General of BFRI Yahia Mahmud agreed with the research team head's claims.
According to BFRI DG, discovering the process for the artificial breeding of Kakila fish is the 31 st success story of BFRI in its quest for conducting such research to save 64 endangered indigenous species of fish.
"I'm not informed of any local or marginal farmer finding success in identifying the breeding process before our research team," said BFRI DG Yahia Mahmud about Ohab's claim.
Abdul Ohab, in another post shared photos taken by him of Kakila fish at different phases of the artificial breeding process.
He said he is trying to collect some more endangered species to research the artificial breeding process on his own initiative.
Ohab said credit for such research in the fisheries sector always goes to certified government officers and not to the farmers who made discoveries through talent and years of expertise.
"Only those who fail to get credit for their discoveries through research know how much it hurts and how much it affects their self-confidence. To take the country forward we must find ways to value their talent and desire to do something for the country," Ohab added. - UNB