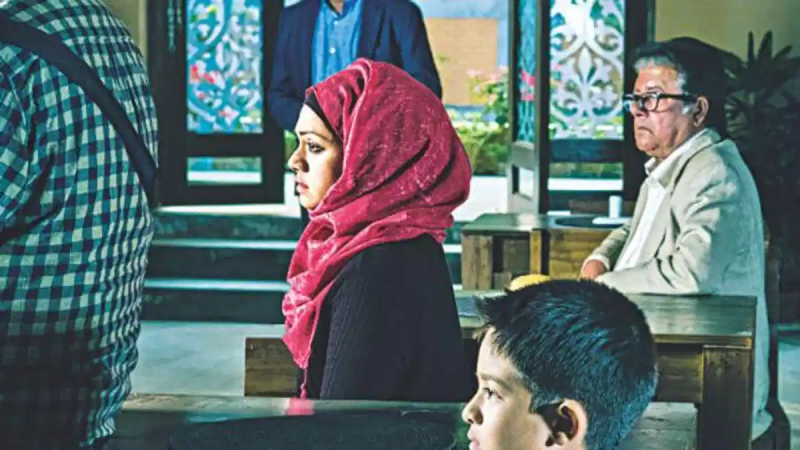 Shanibar Biket sequence

Dhaka, Jan 21 - 'Shonibar Bikel' (Saturday Afternoon), one of the most talked-about films for the past four years in Dhallywood for not getting clearance by Bangladesh Film Censor Board, finally got its clearance, coincidentally on a Saturday afternoon.

Popular storyteller and director of the film Mostofa Sarwar Farooki confirmed UNB over the clearance.
The film, based on the 2016 Holey Artisan attack, now has no obligations to release theatrically, according to the appeal board consisting of actress and lawmaker Suborna Mustafa, Jatiya Press Club general Secretary and former censor board vice chairman Shyamal Dutta, eminent silver screen actress Sucharita and former Additional Secretary Nurul Karim. The members of the appeal board saw the film today (Saturday).
With this clearance, the film has no more restrictions to have its theatrical release countrywide, Shyamal Dutta told media.
Previously, Information and Broadcasting Minister Hasan Mahmud said that the Bangladesh Film Censor Board froze the film as the then-board members gave their opinion on the absence of several aspects including the internal security and global reputation of the country, crime and lawlessness, hurt to religious sentiments and obscene dialogues in the related incidents in the movie, which was the Holey Artisan attack in the capital's Gulshan in 2016.
Although 'Shonibar Bikel' fought for its clearance, Bollywood proceeded with the incident first as Indian filmmaker Hansal Mehta announced that his film 'Faraaz', based on the same incident, will hit the theatres on February 3.
Farooki and many other prominent artistes then took the media for the demand of 'Shonibar Bikel's clearance before 'Faraaz'.
"We are very happy and also thankful to the honourable members of the Censor Board. We are now awaiting the board's letter and as soon as we receive the letter, we will start the work of release. Our target is the release of the film before 'Faraaz'," Jaaz Multimedia, the distributor of the film posted on its official Facebook page.
With an ensemble cast of Nusrat Imrose Tisha, Zahid Hasan, Mamunur Rashid, Iresh Zaker, Nader Chowdhury, Gousul Alam Shaon, Indian-Bengali film actor-director Parambrata Chatterjee and Palestinian actor Eyad Hourani - Farooki's 'Shonibar Bikel' received multiple awards at different festivals across the world.- UNB