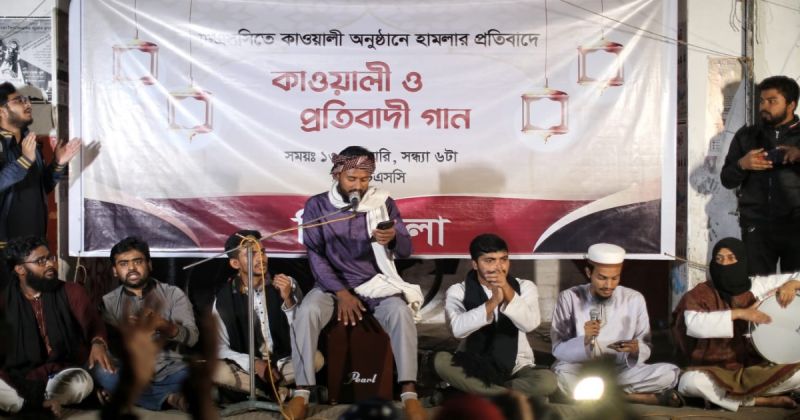 Dhaka, Jan 13 : Silsila, a cultursl group of Dhaka University, held a Qwwali programme on Thursday protesting the attack on a Qwwali event at TSC.

They performed different Bangla and UrducQwwali songs and recited poems.
After the programme, the organizers declared to stage Qwwali programmes at TSC of Dhaka University every Thursday.
At least eight students and a journalist were injured in an attack on a Sufi cultural programme allegedly by Chhatra League at TSC on Wednesday.
Soon after the programme began at 6 pm, some 70-80 activists of Bangladesh Chhatra league allegedly swooped on the stage smashing chairs and music instruments.
At least 11 students including two females and a journalist were injured in the attack.
Molla Mohammad Faruk, an organiser of the programme, said now it is clear that the followers of Saddam Hussein, general secretary of Dhaka University Chhatra League unit, carried out the attack,reports UNB.