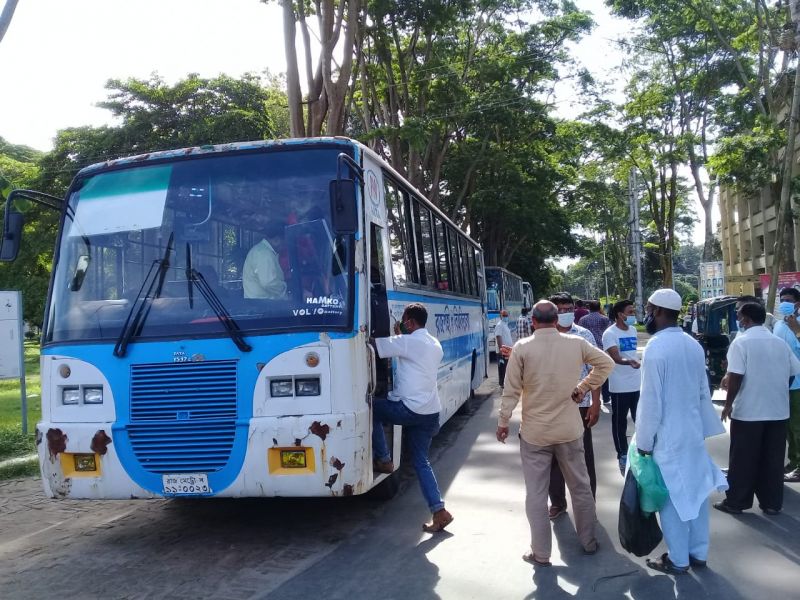 Rajshahi University students who got stuck were sent home by university buses.

Rajshahi - The Rajshahi University authority on Thursday started making sure the students who went to the campus for attending the postponed examinations and got stuck due to lockdown for the pandemic situation, go home by the university buses.

According to a university source, the university authority decided to take postponed exams in a meeting held on June 03. The students went to the campus to attend the examinations. But the exams were postponed again due to lockdown and the students got stuck in Rajshahi city.
University acting proctor professor Liakot Ali said, the university authority on July 04 decided to make sure the stuck students to home by university buses. But the authority decided to provide the buses only on 3 routes not 15 routes due to resumption of mass transportation again. – RU Correspondent