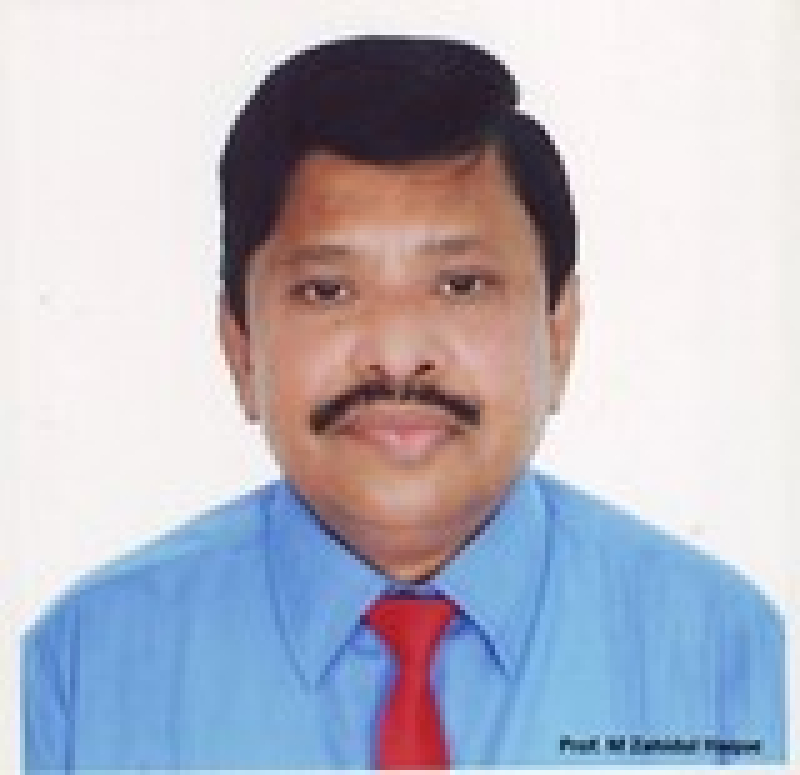 Prof. M Zahidul Haque

Prof. M Zahidul Haque

FOLLOWING former cricket captain Sourab Ganguly's sudden heart attack and subsequent social media criticism some years back, the Adani Wilmar pulled down its advertisement wherein the celebrated cricket star had promoted the "Fortune Rice Bran Cooking Oil" as its Brand Ambassador endorsing the Fortune Rice Bran as heart healthy cooking oil. It may be mentioned here that one of this writer's neighbors who was very conscious about his diet and used to eat vegetables and small deshi (country) fishes had suffered a sudden heart attack.
Well, what exactly caused Ganguly's heart attack is not certain; it might be due to stress, inflammation or any other medical or environmental condition. Take the case of Inflammation—inflammation is actually a part of our body's natural defense system. When our body is subjected to any injury or disease, inflammation works to fight against the attackers and expedites the healing process. But if inflammation continues for a long time and becomes 'chronic', it lowers HDL (high-density lipoproteins), that is, 'Good Cholesterol' and increases the LDL (low-density lipoproteins) or 'Bad Cholesterol'. This state causes cardiac dysfunction and increases the risk of heart-attack and strokes. Further, production of 'free radicals' in human body due to essential metabolic process plus other factors including cigarette smoking, air-pollution, etc. contributes to degenerative diseases, such as, atherosclerosis, diabetes, asthma, dementia, eye degenerative disease etc. Actually a number of factors are responsible to elevating the LDL cholesterol in human body; the cooking oil cannot alone be held responsible for this.
A mustard field visited by agriculture officer Tanzila.

Oils commonly used as edible and cooking oil in Bangladesh: Cooking oil, also called Vegetable oil are mainly extracted from plant materials, e.g. olive, sunflower, soybean, mustard, etc. which are used for cooking purposes including frying, backing. Edible oil such as, olive, mustard oil is used for non-heat salad dressing, bread dips, mashed vegetables. The vegetable oil is extracted by pressing plant materials (e.g. seeds) while refined oil is produced through extraction of oil using solvents. When the oil extraction is done by cold pressing, it's called virgin oil which is considered healthy for cooking. In Bangladesh, soybean, palm and mustard oils are widely used as cooking oil. Hydrogenated vegetables oil is also used for frying and cooking purposes. Because of presence of Trans fats in hydrogenated oil, it is not a healthy oil. Bangladesh annually needs around 3 million tons of edible oil and fats of which 90 percent is imported. In recent years, prices of cooking oil including soybean and palm oil increased sharply. This price hike of vegetable oil in the international market is mainly due to the adverse effects of climate change, Russia-Ukraine war, shortage of US dollars, etc. The Government of Bangladesh has taken a number of positive steps to keep the price of cooking oils under control so that common people can easily buy cooking oil at a reasonable price. It is expected that the price of cooking oil will remain steady during the month of holy Ramadan—the month when the consumption of cooking oil increases tremendously.
Uses of Mustard Oil: People all over the world use mustard as one of their favorite condiments. Mustard oil as cooking well is popular in so many countries including China, India, and Bangladesh. Bangalees particularly in Bangladesh and India's West Bengal use raw mustard oil in preparing their traditional foods like Alu vorta (mashed potatoes) and Jhal Muri (hot puffed rice). Mustard oil is also used in cooking tasty kacchi and chicken biryani.
Because of its anti-microbial properties, mustard oil is used as a preservative for pickles. Mustard oil has a high smoking point (more than 250 degrees Celcius), so, it does not burn easily, therefore good for frying and cooking.
Mustard oil is produced by pressing mustard seeds from black mustard (Brassica nigra), brown (B.juncee) and white mustard (B.alba). Mustard oil contains a high level of polyunsaturated fatty acids including Omega-3 and Omega-6 in balanced proportion. This oil is rich in vitamins and minerals which made it even better edible oil than olive oil. Mustard oil is heart-healthy; it actually lowers bad cholesterol thereby increasing good cholesterol.
According to the American Journal of Clinical Nutrition, mustard oil reduces heart attack by 70 per cent. Mustard oil carries several medicinal values; it reduces inflammation, helps lowering risk of heart-diseases, slow cancer cell growth, relief cold, etc. Mustard oil is also used as beauty oil, enhances hair and skin health.
Although mustard oil is considered as healthy edible and cooking oil, it has one drawback, that is, it contains erucic acid stated to have toxic effects on heart. But this negative factor has been isolated from studies done with animals; it is yet to be proved through performing proper studies on human health. For this reason mustard oil has not been classified as edible oil in the United Kingdom and branded as "for external use only".
Meanwhile Australia has produced a mustard plant that has been bred specifically reducing erucic acid content by retaining mustard oil's natural pungent flavor and quality. The brand name of the mustard oil extracted from this bred is 'Yandilla' which has been approved by the FDA as edible mustard oil.
Status of Mustard in Bangladesh: Mustard is widely cultivated in Bangladesh and oil produced from mustard seeds is very popular among the people; in fact, it has become a part of Bangladesh's food culture. Mustard is both a food and cash crop. Mustard is a cold loving crop and grown during Robi season. It can also be planted in rotation with small grains. Mustard is cultivated in 80 percent of the country's total oil seed area and contributes to more than 60 percent of oil seed production. It requires less irrigation to grow mustard.
The Bangladesh Agricultural Research Institute (BARI) has developed and released a number of mustard varieties including BARI Shorisha-14 which is now widely cultivated in different parts of Bangladesh. The farmers also cultivate BINA Mustard variety plus some local varieties too. These mustard varieties are quite compatible with T.Aman rice-Mustard-Boro rice cropping pattern. The BARI Shorisha -18 contains less amount of harmful erucic acid like the Australian Yandilla mustard.
Prof. Dr. Md. Shahidur Rashid Bhuiyan, Professor of Genetics and Plant Breeding Department, now Vice Chancellor of Sher-e Bangla Agricultural University (SAU), Dhaka has innovated some improved high yielding mustard varieties (1550-1750 kg/ha) including SAU Shorisha-1 which has been developed through interspecific hybridization between B. compestris and B.napus. These varieties take 75-80 days to reach maturity and moderately resistant to diseases and insects.
Bangladesh has yet to breed Genetically Modified (GM) mustard variety. However, neighboring country India has developed GM Mustard DMH-11 with 30 percent higher yield than existing non-GM varieties. It may be mentioned here that Bangladesh is the first country in South-Asia to develop and release GM crop, i.e. Bt. Brinjal in 2013.
Present Mustard cultivation scenario: On par with Government's policy to increasing oil seed crops production by 40 percent within the next 3 years, the Department of Agricultural Extension (DAE) together with other agricultural support service organizations has intensified extension activities to encourage farmers in mustard cultivation and to increase mustard production to reducing high import expenditure on oil seeds and edible oils.
This writer in order to get a field view had communicated with some of his former students who are BCS (Agriculture) officer now working in DAE in different parts of the country and relentlessly working to boost agricultural production for ensuring national food safety and economic emancipation.
Krishibid Tanzila Rahman, Additional Agriculture Officer, DAE, Kaliarkoi, Gazipur informed that farmers are increasingly showing interest in mustard cultivation in her area. Because cultivating mustard involves less investment, labor and less irrigation. The profit is high in comparison to the production cost. In this area, the farmers broadcast mustard seeds in the wet field after T.Aman harvest. They mainly cultivate BARI Shorisha-14 and 15 which are of short-duration, 75-80 days after sowing. Other mustard varieties like BINA Shorisha-9, local variety Tori-7 are also cultivated. The DAE and other related organizations are providing all sorts of assistances including supply of seeds and fertilizer plus necessary training to the farmers for raising mustard production. Oil extraction facilities from mustard seeds are available and farmers are not facing any problem to market their product—mustard oil. "We are taking special care to motivate farmers to bring more areas under mustard cultivation", Tanzila said.
(The writer has recently retired as a professor at the Sher-e-Bangla Agricultural University)