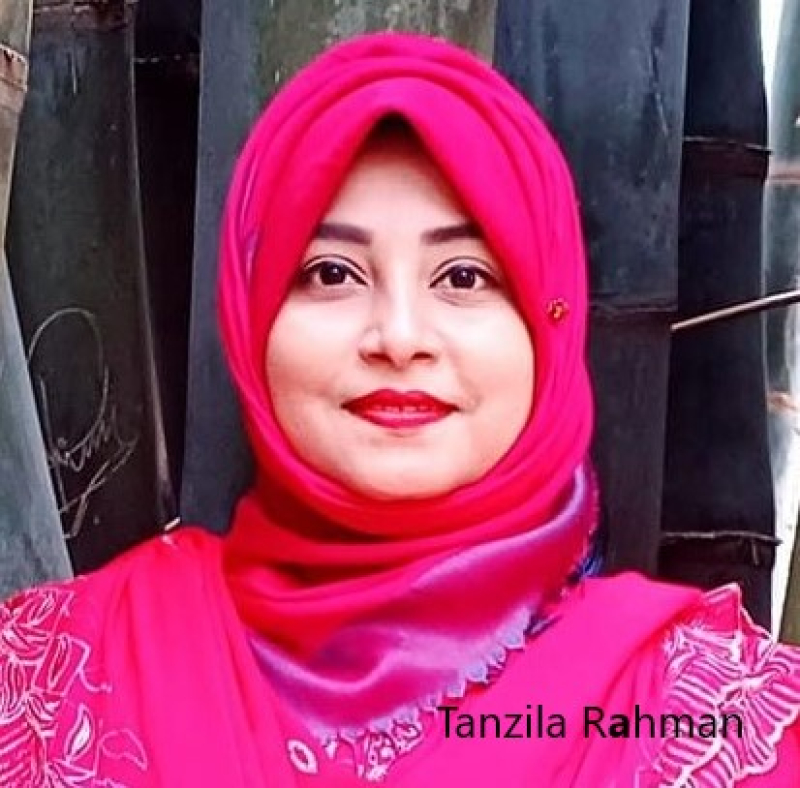 Tanzila Rahman, UAO, Ramu

Tanzila Rahman and Prof. M Zahidul Haque

Green Financing is extremely essential for ensuring green investments at local and international levels that supports sustainable development with goals to biodiversity protection, renewable energies, etc. Green financing helps in the development of green economy through investment in environment-friendly projects to reduce greenhouse gas emissions and to mitigate the worst effects due to climate change.
Starting from November 30 and continue until December 12 at the Expo City, Dubai, the United Arab Emirates (UAE) will host 70,000 delegates.
Prof. M Zahidul Haque

Environment experts and advocates at the 28 th meeting of the Conference of the Parties (COP28), popularly known as the UN Climate Summit. In COP28, national reports and emission inventories submitted by the participating countries will be examined and debate and discussions will be held to build consensus on climate action. The COP28 will also review the accomplishments of the parties towards the target to limit the mean global temperature to 1.5 degree Celsius for substantial reduction of the effects of climate change.
Appreciating the critical situation, Scientists have reached to a global consensus that we have to limit the global average temperature to 1.5 degree Celsius (equivalent to 2.7 degree Fahrenheit) to prevent further degradation and to avoid potentially irreversible consequences of climate change. The COP28 host country, the UAE has raised its own target of cutting emission from 31% to 40% this decade. In order to reach the goal, use of fossil fuel has to be phased out and the COP28 is expected to make the parties agreed on the need for phasing out fossil fuel by using renewable environment-friendly energy sources in power generation. Referring to a report from the UN Intergovernmental Panel on climate change, the United Nations Secretary-General Antonio Guterres said—"This report sound a death knell for coal and fossil fuels before they destroy our planet."
Meanwhile a huge amount of money is required to realizing the climate goals. So, contributions and cooperation from the world's strongest economies including G20 are essential. Last September, leaders of the world's largest economies gathered in India in their annual G20 summit. As reported, after much consultation and persuasion by the Indian G20 presidency, a unanimous agreement on many contentious issues including climate related outcomes was secured. In fact, a bold leadership by the leaders of the Group 20 (G20) is needed for strong outcomes at COP28. The G20 have committed to work towards tripling global renewable energy capacity by 2030 as a part of climate action.
It may be mentioned here that the UAE leads in investments in renewable energy solutions plus advanced technologies not only in the region but globally. The UAE has so far invested more than $50 billion in renewable energy projects in 70 countries and it has plan to invest further $50 billion in the coming decade.
To get back to the beginning, Green Financing is important to promoting renewable energies, carrying out environmental audits and to help lowering pollution, carbon footprint and deforestation. At the same time, concerned countries need to adopt Sustainable Financing and Environmental, Social and Governance (ESG) towards raising green productivity.
(Tanzila Rahman (BCS-Agri) is Upazila Agriculture Officer, Ramu, Cox's Bazar and Prof. M Zahidul Haque retired as Professor and was also a former Dean of Faculty of Agriculture at Sher-e-Bangla Agricultural University, Dhaka.)