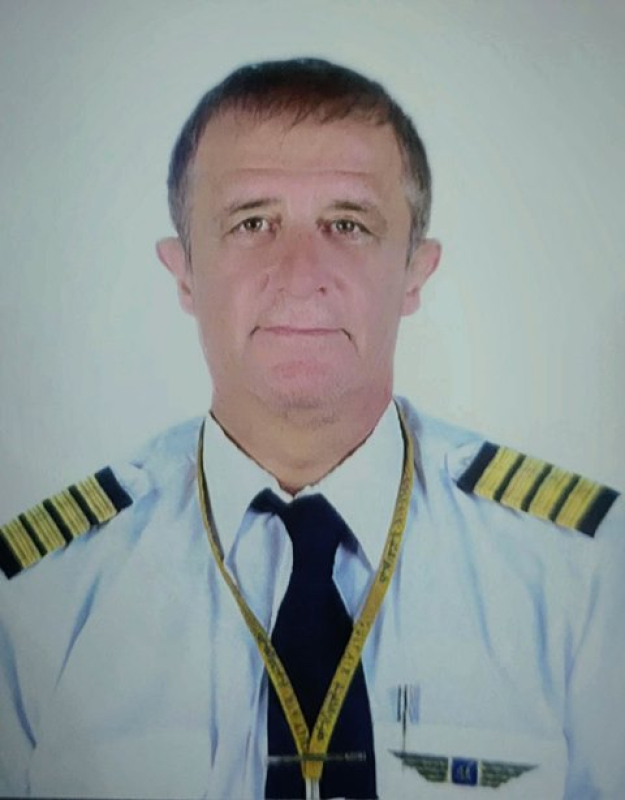 Pilot Captain Mohannad Yousef Al Hindi

Jehangir Hussain

A Senior Doctor of Dhaka's United Hospital Limited was sued with the Chief Metropolitan Magistrate (CMM) court on Tuesday for the death of a Jordanian-American pilot due to "mistreatment".
The sister of the victim, Tala Ilhendi Josephano, , filed the case against Prof Dr Mohamnad Omar Faruque, chief consultant of the Critical Care Medicine and Emergency Medicine of the hospital, for the death of her brother, Gulf Air pilot Mohammad Youssef Hassan Al Hendi.
After recording of the complainant's statement, Metropolitan Magistrate Arfatul Rakib ordered Police Bureau of Investigation (PBI) to submit a report by April 13 after holding investigation into the complaint.
The complainant made accused Prof Dr Mohammad Omar Baroque and 10-12 people of the United Hospital said her lawyer Adv Sabbir Ahmed.
According to the complainant's petition, Tale, a dual citizen of Jordan and US, said her brother was not given timely and proper treatment at the hospital after he had a heart attack.
She alleged that her brother was a healthy person. He went to Hazrat Shahjalal International Airport on the night of December 14 last year from his hotel in Dhaka.
He was admitted to United Hospital after suffering a heart attack during the immigration process.
Tala alleged that Youssef suffered three more heart attacks after he was admitted to the hospital at 5:30am. But no cardiologist attended him, and proper treatment of his heart was not initiated. He died on January 31.
On Feb 1, Tala wanted to take legal action over the matter, but the Gulshan Police Station declined to register her case.
jehangirh01@gmail.com