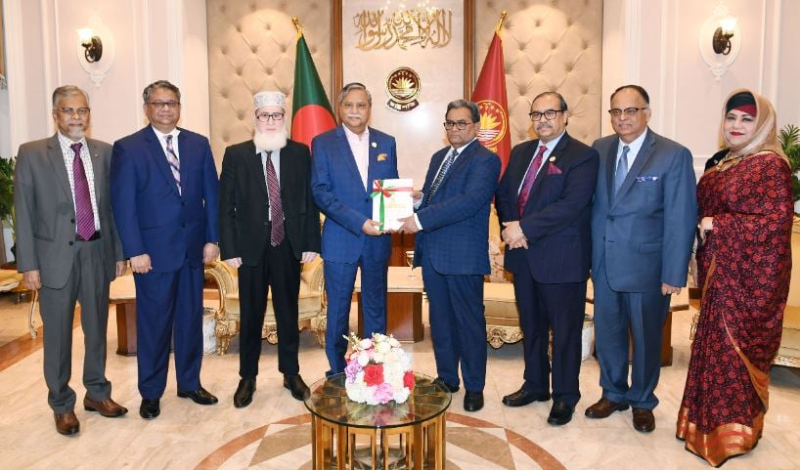 President Mohammed Shahabuddin today urged the judiciary to be more active so that the people get justice within shortest possible time.

The President made this call as a seven-member delegation headed by Chief Justice Hasan Foez Siddique submitted the "Bangladesh Supreme Court Annual Report 2022" to him at Bangabhaban here this evening.
President's Press Secretary Md Joynal Abedin told BSS that the Head of State advised the relevant authorities to use information technology to make all-out efforts to establish justice by reducing the number of pending cases in order to reduce the sufferings to the litigants.
The country's judiciary will continue its relentless efforts to ensure justice and bring the benefits of freedom to people's doorsteps, he expressed the hope.
During the meeting, the Chief Justice apprised the President of various aspects of the report and the overall functioning of the Supreme Court.
At this time, he also highlighted the lack of justice and infrastructure problems of the lower and higher courts.
The President assured of extending full cooperation so that the Judiciary can perform its work in a fair and efficient manner.
President Shahabuddin expressed his satisfaction with the overall activities of the Supreme Court, the highest court of the country.
Secretaries of the President were present at this time, reports BSS.