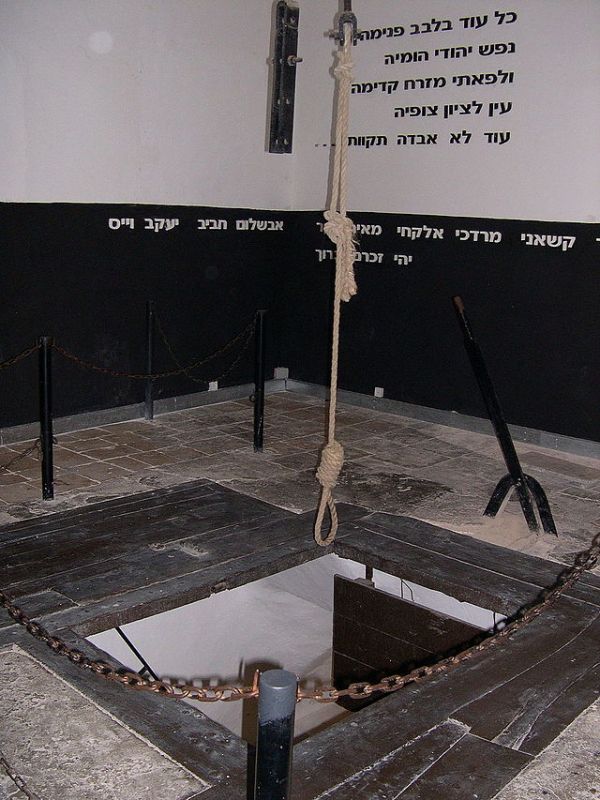 Gallows. Creatice Commons

Chattogram, Mar 6 - A Chattogram court on Sunday sentenced three brothers to death in a case filed over abducting and then killing their uncle by slitting his throat in Chakaria upazila in Cox's Bazar.

The court sentenced another brother to life imprisonment and acquitted one more accused from charges during the hearing.
Chattogram divisional Speedy Trial Tribunal Judge Mozammel Haque passed the verdict during a hearing.
The death row convicts are Abu Bakkar Siddique, Yunus Manik, and Ibrahim Mostafa Kaiyum, sons of Nurul Ajiz from Maganpara village in Badarkhali union of the upazila.
The lifer is their brother Md Sohayet.
The court also fined Tk 50,000 each to the death row convicts and Tk 10,000 to the lifer.
Except Abu Bakkar Siddique, all the others were sentenced in absentia, said Public Prosecutor of the court Ayub Khan.
On June 30, 2016, victim Nurul Huda, then president of the union faction of Awami League, was at a tea stall in Badarkhali Bazar and commented, "All the war criminals will get hanged one by one".
Abu Bakkar got into an argument with Huda over the comment, and abducted his uncle later assisted by other accused in an auto-rickshaw and killed him.
On July 2, 2016, a case was filed at Chakaria police station following a complaint by Nurul Huda's son Mohammad Shahjahan. - UNB