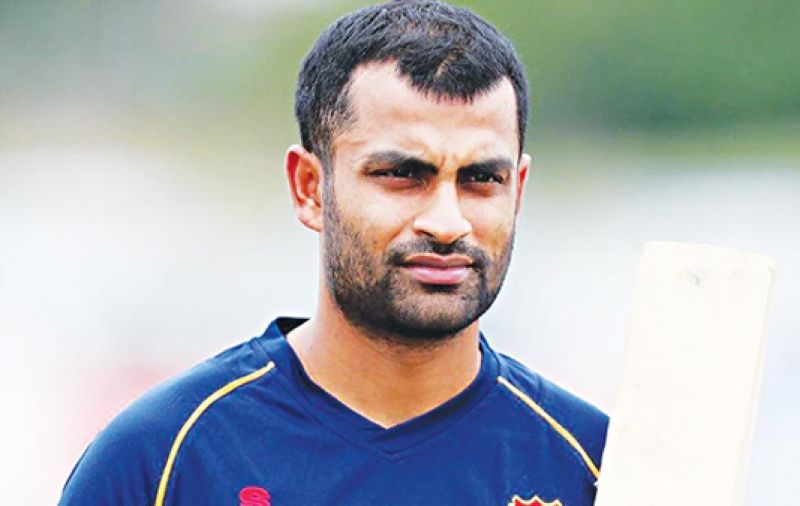 Tamim

DHAKA—Tamim Iqbal, the ODI captain of Bangladesh national team decided to skip the super league phase of the Bangabandhu Dhaka Premier League (DPL) due to injury concern
The opener, who was playing for Prime Bank Cricket Club in the league, said he decided to opt out playing further in the league as he felt pain on his leg for sometimes now, which causes problems in fielding and running between the wicket.
As the Zimbabwe series is approaching fast, he said with the consultation of the doctors and the medical department of the Bangladesh Cricket Board (BCB) he had taken this decision to avoid aggravating the injury.
"For sometimes now I felt pain on my leg and I was struggling specially for fielding and and running between the wicket. I in fact played some matches through injury but it now becomes unbearable," Tamim said in a recorded voice statement.
"Since the Zimbabwe series is approaching fast, I consulted with the doctors and BCB's medical team who advised me to take rest and rehab. If I can take rest and rehab properly I hope I can be fit for cricket ahead of the first Test against Zimbabwe."
Tamim scored 306 runs in 11 matches at an average of 27.81 for Prime Bank in the league. He scored just one half-century and the strike rate with which he batted was not satisfactory.
Tamim however thanked Prime Bank chairman Tanjil Chowdhury to allow him skip the league.
"I had enjoyed the league thoroughly. Prime Bank Cricket Club was like a family and I enjoyed playing for this club. I want to thank specially Tanjil Chowdhury, who allowed me to skip the league just after I let him know my problem."