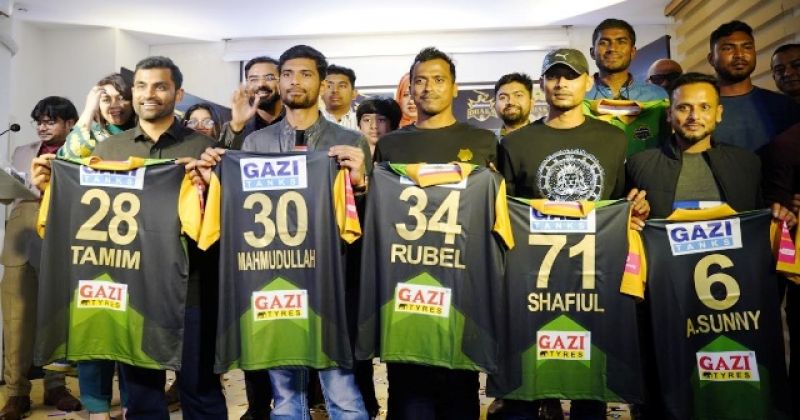 Mahmudullah Riyad, jersy number 30, with other cricketers. UNB

Dhaka, Jan 20 — Bangladesh T20 captain Mahmudullah Riyad said he will look for a pace-bowling all-rounder and a wrist spinner for the national team during during the Bangabandhu Bangladesh Premeir League (BPL).

Mahmudullah is set to lead Minister Group Dhaka in BPL beginning on Friday in Dhaka.
Along with Mahmudullah, Dhaka have Mashrafe Bin Mortaza and Tamim Iqbal as well. Tamim is set to play from the beginning, but Mashrafe is uncertain for the first two matches.
"We will play another World Cup this year," Mahmudullah said referring to T20 World Cup 2022 which will be played in Australia. "We may need more pace-bowling all-rounders and wrist spinners. We will keep it in mind in BPL."
Bangladesh failed to impress in the last edition of the T20 World Cup that took place in the UAE last year. But Mahmdullah believes the Tigers have a good chance to do well in the next World Cup in Australia.
"We had expected to do well in the last World Cup. Our confidence was high after winning two consecutive series against Australia and New Zealand. But we could perform accordingly. We have a good chance to do well in the next World Cup," Mahmudullah added. - UNB