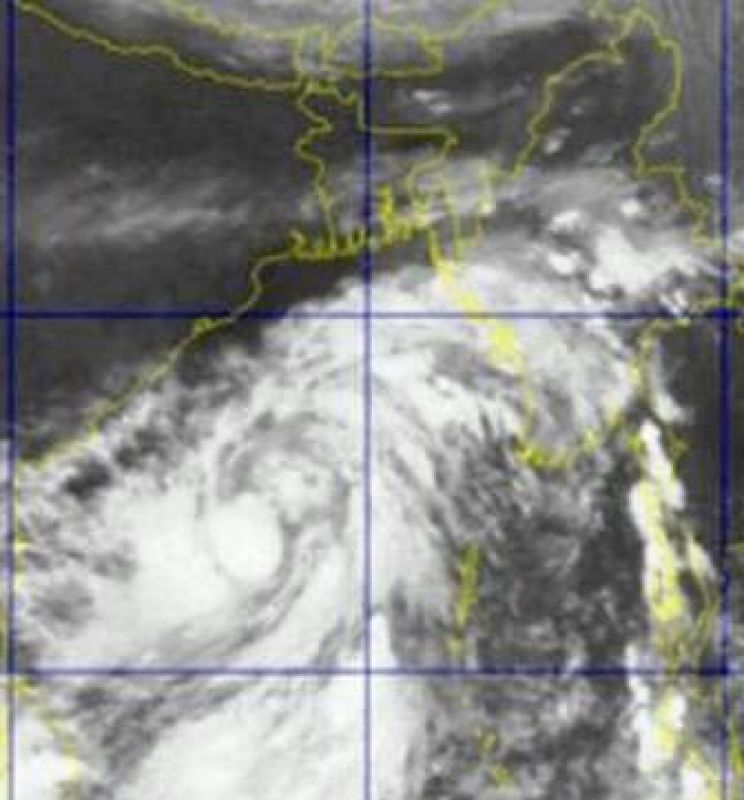 Representational image. Cyclone Tithi in Bay

Cox's Bazar, Dec 5 -- More than 1000 tourists remain stranded on St Martin's island due to the hostile weather caused by Cyclone Jawad in the Bay of Bengal.

The authorities have suspended the movement of passenger vessels between Teknaf and St Martin's Island for two days beginning from Sunday.
Pervez Chowdhury, Teknaf Upazila Nirbahi Officer (UNO) confirmed the matter.
Due to the bad weather, the local administration suspended the movement of all types of vessels by hoisting cautionary signal 3.
The suspension will continue till the weather improves, the UNO said.
St Martin's union Parishad chairman Nur Ahmed said the tourists got stranded due to the suspension of the trawler movement. "They have to wait until further notice".
All fishing boats and trawlers in the northern Bay of Bengal and deep sea have been advised to remain close to the coast and proceed with caution. And of course, venturing into the deep sea is strongly advised against.
The maritime ports of the country have been advised to hoist local cautionary signal number three as the deep depression over west-central bay and adjoining northwest bay moved north-northeastwards and lies over northwest bay and adjoining west-central bay.
It was centred at 06 am on Sunday about 875 kms southwest of Chattogram port, 855 kms southwest of Cox's Bazar port, 695 kms south-southwest of Mongla port and 725 kms south-southwest of Payra port.
It is likely to move further in a north-northeasterly direction and weaken gradually.
Maximum sustained wind speed within 48 kms of the deep depression centre is about 50 kph rising to 60 kph in gusts or squalls. Sea will remain rough near the centre of the deep depression.
Under the influence of the peripheral effect of the deep depression, deep convection is continuing over north Bay and adjoining coastal areas of Bangladesh.
Steep pressure gradient persists over north bay.
Rain or thundershowers with temporary gusty or squally wind speed of 40-50 kph is likely over north Bay and adjoining coastal areas of Bangladesh.
All fishing boats and trawlers over north Bay and deep sea have been advised to take shelter and remain in shelter till further notice. - UNB