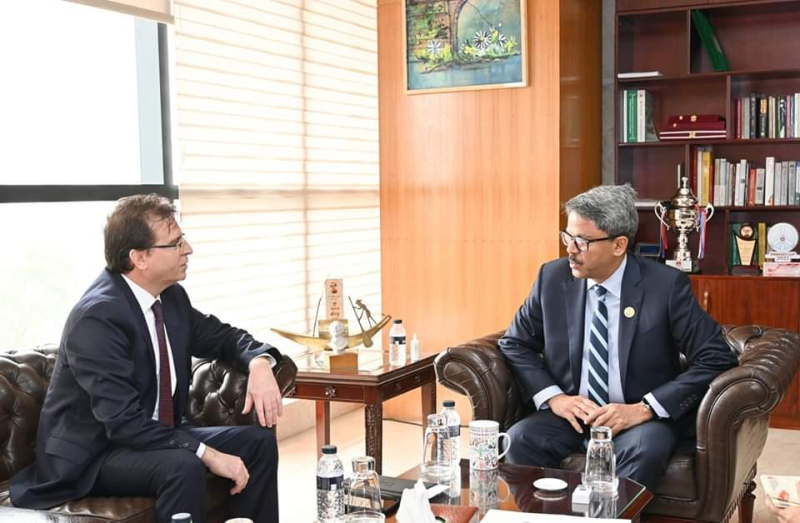 State Minister for Foreign Affairs Md Shahriar Alam on Wednesday said Bangladesh and Turkey will stand by each other whenever there is an emergency.

He also hoped that the bilateral ties between the two countries will further be enhanced during the tenure of the new Ambassador of Turkey in Bangladesh.
The State Minister for Foreign Affairs requested the government of Turkey to continue its support for the Rohingya and their safe return to Myanmar, according to the Ministry of Foreign Affairs.
Newly appointed Turkish Ambassador to Bangladesh Ramis Sen had a courtesy meeting with Shahriar Alam at the Foreign Ministry.
During the meeting, they discussed various bilateral issues and stressed for enhancing bilateral trade and investment as there is huge potential to expand cooperation between the two countries.
The Turkish Ambassador thanked the government of Bangladesh for sending a rescue and evacuation team and relief materials to Turkey after the devastating earthquake, reports UNB.