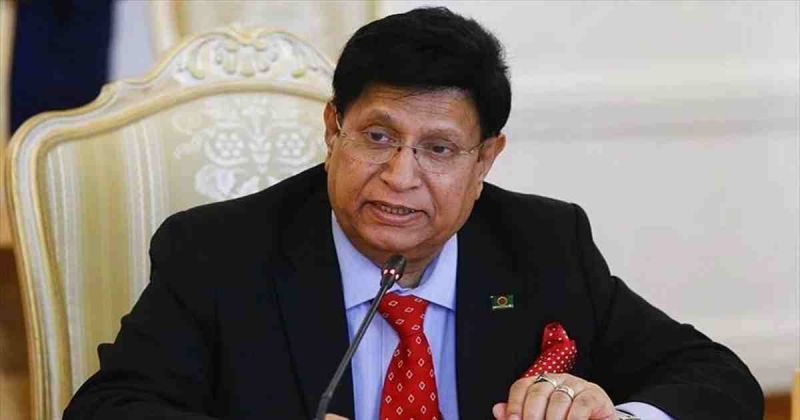 Foreign Minister Dr AK Abdul Momen on Wednesday said Bangladesh wants to see peace and stability everywhere including in friendly countries like Sri Lanka to keep up the momentum in the country's economic sector.

"We want stability everywhere. We want our friendly countries get back stability," he said adding that Bangladesh's economy largely depends on other countries' stability.
The Foreign Minister made the remarks while talking to a small group of journalists after his meeting with Chinese Ambassador to Bangladesh Li Jiming at the Ministry of Foreign Affairs.
Momen said they want peace and stability everywhere as they live in an interdependent world, reports UNB.
Asked about the situation in Sri Lanka, he said, "Let us see what happens. We're yet to sit to discuss it."
He again ruled out the fear of debt trap and said there is no such scope. "We're prudent (while taking loans and its subsequent management). We don't borrow that much and when we borrow we do it with much calculation."
Highlighting Bangladesh's economic strength backed by stronger export growth and remittance inflow, Dr Momen said, "We are capable of (loans) repayment."
Chinese Ambassador to Bangladesh Li Jiming also reiterated that there is no debt trap in this country.
The Foreign Minister said they also discussed the Rohingya repatriation issue through a tripartite mechanism.
"We sought their (Chinese) help," he said, adding that the tripartite process – Bangladesh-Myanmar-China - remains halted for a long time and the repatriation process should start.