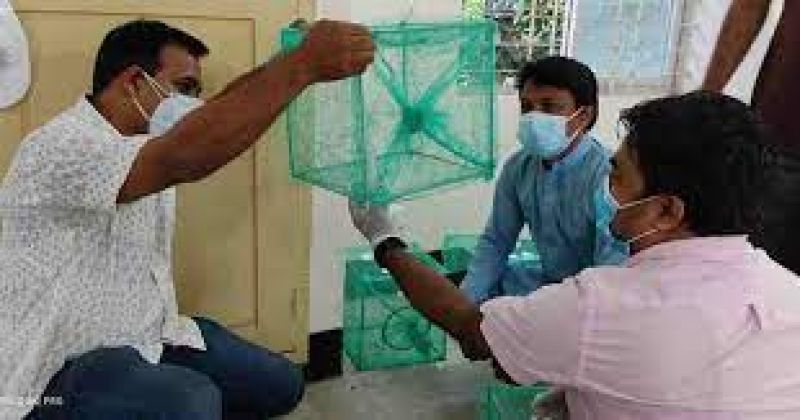 321 dengue patients were hospitalised in 24 hours till Monday.

Dhaka, Sept 13 : Another 321 dengue patients were hospitalised in 24 hours till Monday morning, but no death was reported, said the Directorate General of Health Services (DGHS).

Among the new patients, 246 were undergoing hospital treatment in Dhaka while the remaining 75 cases were reported from outside the division, according to DGHS.
Some 1,271 patients diagnosed with dengue fever are receiving treatment in the country as of Sunday morning.
Of them, 1,080 patients are receiving treatment at different hospitals in the capital while the remaining 191 were listed outside Dhaka.
This year's total death toll from dengue stood unchanged at 54 for the last four days.
Among the deceased, 50 died in Dhaka city alone, two in Chattogram division, one in Khulna and one in Rajshahi.
Some 14,221 patients have been admitted to different hospitals with dengue since January.
So far, 12,896 dengue patients have left hospitals after recovery, said the DGHS.
The number of dengue patients hospitalized in a single day was the highest with 343 patients on September 7.
In the month of August the country recorded the highest number of 7,698 dengue cases of the current year.
In July, 2,286 people were diagnosed with dengue and 12 died while in June 272 cases were recorded with no deaths.
Health authorities have been recording over 200 dengue cases per day since August 1, reports UNB.