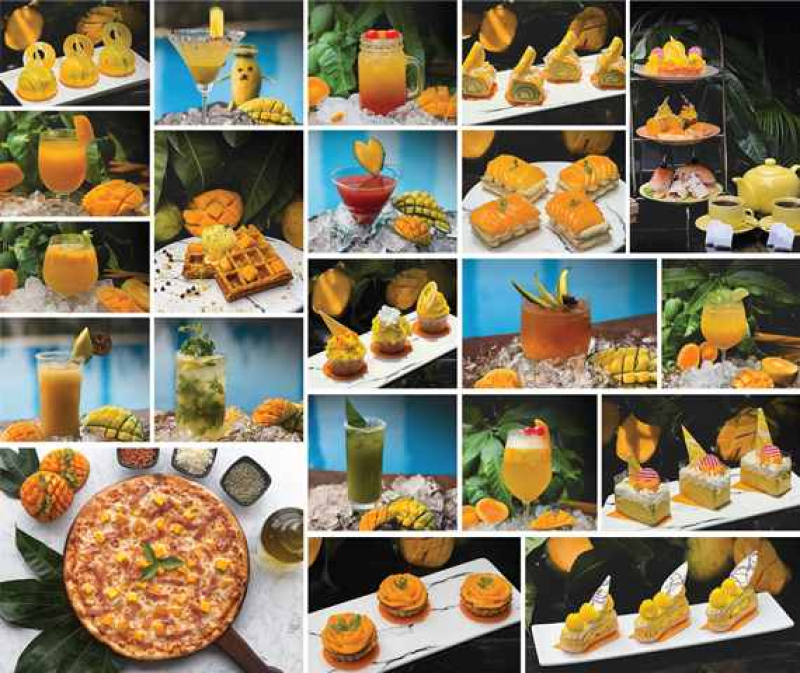 Mango special deals

May 2023, Dhaka, Bangladesh: As the summer heat reaches its peak, Amari Dhaka is featuring mango special deals at its signature restaurants this summer. Offering a wide range of 21 different chef special delectable desserts, refreshing drinks, and culinary delights from cheesecake, tarts, perfeit, macaroons, waffles to pizza. Savor the tropical essence of mangoes with our signature Mango Perfeit, a heavenly combination of creamy mango mousse and luscious mango compote. Indulge your taste buds with the irresistible Sable Tart, a delicate buttery pastry filled with fresh mangoes. For a delightful treat, our mango Waffle creation is bound to satisfy your sweet cravings at 645 BDT.

Join us for an afternoon of elegance and sophistication with our luxurious High Tea experience, featuring a selection of mango-infused delectable pastries, lamb and tuna savories at 1900++ BDT.
Looking for a unique savory option? Head over to Deck 41, our stunning rooftop restaurant, and enjoy a slice of perfection with our mouthwatering special mango pizza at 1299++ BDT. Our pizza will surely impress your taste buds.
Quench your thirst with our refreshing drinks like Mango Sunrise, Mango Mule, Fermented Mango Soda available at Cascade and special mango infused beverages at Deck 41. Our expert mixologists have crafted a variety of beverages infused with the flavors of mango, ensuring a delightful twist with every sip. Sit back, relax, and enjoy the vibrant atmosphere as you sip on our exclusive concoction.
For the ultimate finale, explore the decadent world of desserts at Amaya and Cascade. Indulge in a selection of heavenly treats, from rich Mango Parfait to the irresistible Mango Cheesecake. Allow the flavors to transport you to a tropical paradise and create unforgettable memories with your loved ones.
Amari Dhaka invites you to embark on a Mangolicious Adventure that will definitely satisfy your taste buds, elevate your senses, and leave you craving for more. Don't miss this opportunity to experience the essence of summer at its finest. Join us at Amari Dhaka and embark on an epicurean journey like no other. – Press release