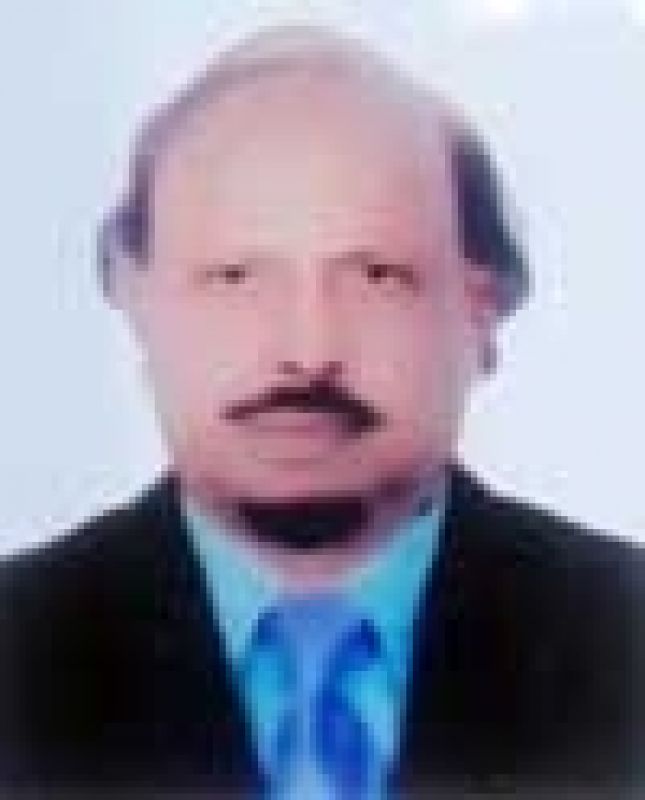 Mozidur Rahman Biswas

Whether digital transformation will empower governments across the world to leapfrog in tackling challenges and seizing opportunities in different sectors or will stand as a barrier in the path of development of human civilization is a great question. The methodology has recently been examined in a comprehensive way to find out the real solution in the best interest of humans in future days, years and decades.

Speaking on 'Digitalization and new skills forum, organised by TIM Group experts said that the pace of technological advancements and digital transformation has started accelerating drastically and as such, nowadays, we are witnessing tremendous changes globally, which defy all descriptions. The worth of digital transformational happening in a matter of months, and the world is likely to experience more technological changes in the next 10 years than it did in the past 100 years." Digital transformation comes with new challenges such as evolving customer experiences, expectations, and needs to have services that are productive, proactive, personalised, and available at any given time and place.
There is no denying the fact that technological changes effected by digital transformation has started changing the nature of work and skills needed, thereby widening the skills gap days after days, years after years. In view of that, opportunities for governments, businesses, and people alike started changing their attitude, work style, behaviour pattern and foremost, it is the main economic driver of economic value of the contemporary era. It is therefore expected that by 2023, digitally transformed enterprises are expected to account for $53 trillion, more than half of the global GDP, top financial experts and analysts viewed.
Moreover, they explained that digital transformation boosts productivity, increases efficiency, reduces cost, and simplifies peoples' lives. "In the UAE, we had the foresight to anticipate these opportunities early on. When we started our e-government programme 20 years ago, there was no pressing need for it at that time. However, that foresight gave us resilience during the Covid-19 pandemic and ensured the continuity of our services and businesses. The past two years demonstrated that, when there is a sense of urgency, governments have an unprecedented ability for innovation, agility, and speed of delivery.
Thus, the main focus of the remarks made by global experts, saying that governments need to act in three key areas to embrace the opportunities so that the ongoing digital transformation will be of remarkable changes of  the mind-set of professionals thereby bridging the skill gap, and that will, many a way disturb the tide of building future partnerships across the global economic relations.
The forum of such changes, if brought together, several experts having examined the transformation in order to highlight the benefits, result in a more widespread digital literacy and skillset. All these will greatly change the people's daily lives and that will bring disequilibrium in the global labour market. Thus, if the process continues steadily, all expectations to this effect might fully implement a system of digital lifelong learning for all. The continuation of the event, as explored by the experts, will tremendously fall, how global governments and public administrations could be able to implement the best use of such information and communication technologies (ICTs). Thus the hopes of embracing good government principles, achieving policy goals and ensuring a better future for all will be confronting severe challenges in wide-ranging areas.
"The TIM Group has always been committed to implementing network infrastructure and developing new technologies. So, ensuring the spread of digital skills is certainly the most important social mission of global companies" said Salvatore Rossi, chairman of TIM. She believes "Digital can be an extraordinary tool for economic and social growth that leaves no one behind. Sustainability and digitalization in our vision are strongly connected, bringing our contribution and our excellences in a prestigious setting in future, and the process will be a source of great global pride."
The foreign participation at the last Expo 2020 in Dubai, dedicated to connecting countries, cultures and skills as a generative factor for development and sustainability, makes digitalization a decisive factor in innovation, multilateral diplomacy and social equity. Paolo Glisenti, commissioner for Italian Participation at Expo 2020 Dubai." widened the horizon of the digital transformation bringing first rate hopes as well as despairing an opposite proposition, global financial experts noted.  
In the context of the given framework of 'Italia Digitale 2026', Italy aims at becoming a leader in digital development. One of the goals of the plan is to ensure at least 70 percent of the population gets proper digital skills in order to realise an inclusive and equal digital transition. If the process moves in the right direction, the world will be changing in a faster way in the path of digitalisation in the best interest of the human society here and there across the human civilization.