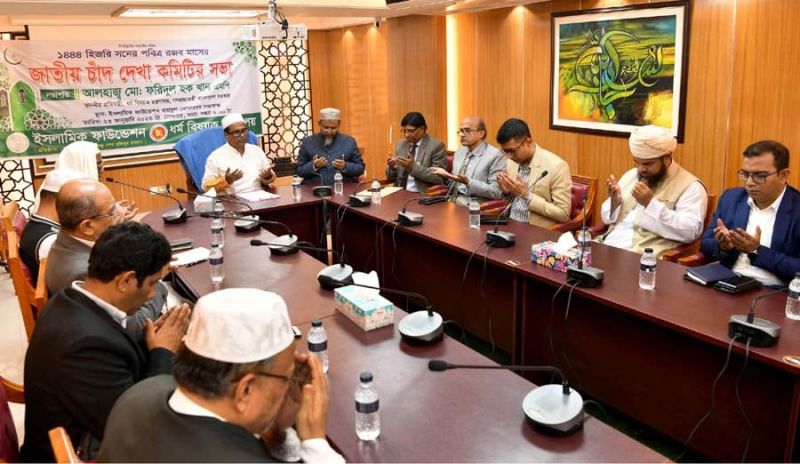 The holy Shab-e-Meraj will be observed on the night of February 18 (Saturday) with religious fervor since the new moon of the Arabic month of Rajab of 1444 Hijri was sighted in the country's sky today.
The decision was taken at the National Moon Sighting Committee meeting held at the Baitul Mukarram National Mosque conference hall today, said a press release.
Islamic Foundation Director General (Additional Secretary) Md Munim Hasan presided over the meeting.
The committee, after reviewing all the data, said that the moon of the holy month of Rajab of Hijri 1444 was sighted in the sky of Bangladesh today.
The holy month of Rajab will start from tomorrow (January 24).
Every year, on the night of Rajab 26, Muslims observe Shab-e-Meraj when Prophet Hazrat Muhammad (peace be upon him) embarked on a special journey to meet Allah.
In the journey, the Prophet travelled on the "Buraq" to Heaven where Allah gave him some instructions to take back to the faithful regarding the details of prayers.
Muslim devotees will offer special prayers at mosques and homes seeking blessings of Allah for the welfare of the entire nation and the Muslim Ummah, reports BSS.