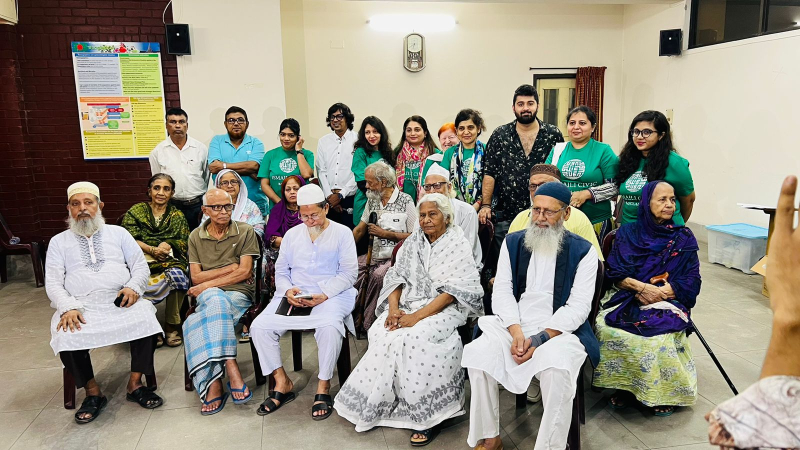 Coming together to protect the Earth on Global Ismaili CIVIC Day, thousands of volunteers across the globe pledged to offer thousands of hours of voluntary service to strengthen their communities through environmental stewardship.

The Global Ismaili CIVIC Day is an annual Ismaili CIVIC signature event held every year on September 24, said a press release.
It is a global programme under which the Ismaili Muslim community across the world has united around its centuries-old tradition of serving humanity by rendering voluntary service to improve the quality of life of the communities in which they live, regardless of faith, gender and background.
This international endeavour reflects the community's ethic of civic engagement and good citizenship.
During the COVID period, volunteers from the Ismaili community, Bangladesh distributed face masks to frontline workers including street cleaners, security staff, and rickshaw pullers, as well as to law enforcement and emergency personnel from the Bangladesh Police, Ansar and the Fire Brigade.
In addition, medical face masks were distributed to the staff of Kuwait Bangladesh Maitree Government Hospital and to various local journalists and reporters.
Since its international launch in 2021, the Global Ismaili CIVIC Day has had significant impact across health, education, economic development and environmental stewardship. Partnering with over 600 organisations, volunteers from 33 countries have donated more than 455,000 hours of service.
This year, Ismaili CIVIC focused on three themes: eradicating poverty, safeguarding the environment, and promoting community health.
To mark this global day in Bangladesh, volunteers from the Ismaili community provided voluntary service in elderly homes, Probin Nibash in Agargaon on September 23, 2023 where the volunteers spent time with the elders, played, ate with them and talked to them.
The Ismaili Volunteers also visited a Jaago Foundation School, Banani with a primary focus on ensuring their protection from the ongoing dengue epidemic. There was a presentation on keeping the environment clean and then the volunteers cleaned the school and the surrounding area.