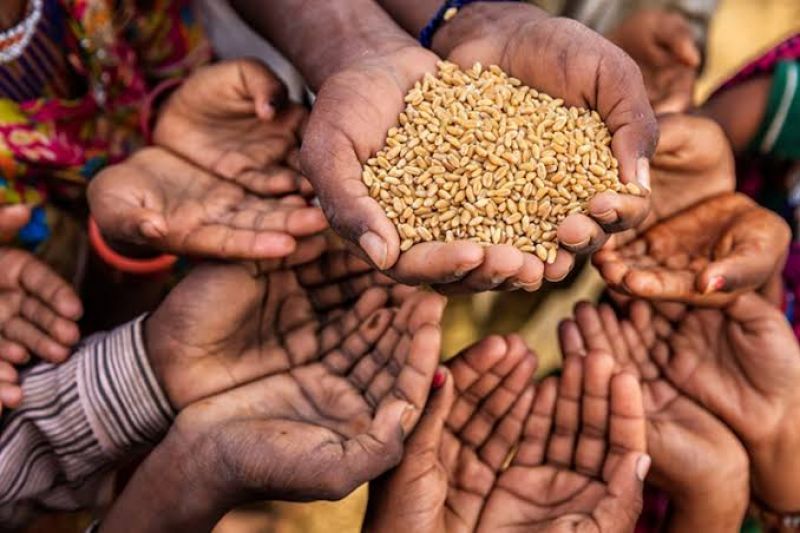 Food crisis prevails all over the world.

The agricultural, cereal, and export price indices were stable over the past 2 weeks, with the agricultural index closing at the same level as 2 weeks ago, the export index up by 2 percent, and the cereal index down by 1 percent.

Maize prices closed 1 percent higher than 2 weeks ago, wheat prices 2 percent lower, and rice prices 5 percent lower. Maize prices were 2 percent lower than the January 2022 average, wheat prices 4 percent higher, and rice prices 5 percent higher. The maize and wheat price indices were 16 percent and 22 percent higher, respectively, than the January 2021 average, and the rice price index was 14 percent lower.
Domestic food price inflation (measured as year-on-year change in the food component of a country's Consumer Price Index (CPI)) remains high. Information from the latest month between March and June 2022 for which food price inflation data are available shows high inflation in almost all low-income and middle-income countries; 93.8 percent of low-income countries, 89.1 percent of lower-middle-income countries, and 89 percent of upper-middle-income countries have seen inflation levels above 5 percent, with many experiencing double-digit inflation. The share of high-income countries with high inflation has also increased sharply, with about 78.6 percent experiencing high food price inflation. The most affected countries are in Africa,
North America, Latin America, South Asia, Europe, and Central Asia. In real terms, food price inflation exceeded overall inflation (measured as year-on-year change in the overall CPI) in 78.7 percent of the 160 countries for which food CPI and overall CPI indexes are both available. This week's 10 countries with the highest food price inflation, in nominal and real terms, are listed in Table 1 (using the latest month for which data are available between March and June 2022).
South Asia
In rural areas of Afghanistan, food security outcomes have improved temporarily, given limited crop production. As of late June, the harvest had reportedly concluded early across most of the country, except in higher-elevation areas where harvesting is ongoing or has not yet started. At the national level, rainfed and irrigated wheat production is likely to be below average, with northern and northeastern rainfed areas expected to experience the greatest deficits. Afghanistan's vulnerability to conflict and natural disasters frequently leads to high levels of food insecurity.
As a result of overall food scarcity in the country, the diversity of food intake by families in the country is limited, with 16 percent of households consuming one meal or less per day. One in 10 households rely on food aid as a staple food source (bread). Twenty-three percent of people in communities across Afghanistan cannot meet their basic food needs. Wardak province faces the worst rate of inability to access basic food needs (88 percent). Sixtynine percent of the people in communities across Afghanistan cannot meet their basic food needs. The most common coping mechanism is relying on less-preferred foods, which 42 percent of households on average across the country are doing. Between January and May 2022, humanitarian partners reached 21.5 million people with at least one form of humanitarian assistance, including 20.9 million vulnerable people, 271,000 cross-border returnees, 78,000 refugees, 121,000 people affected by floods and other weather-related events, and 140,000 new internally displaced persons. Although this represents a broad reach in absolute terms, millions of people reached require multiple rounds of assistance over the year to survive. - World Bank