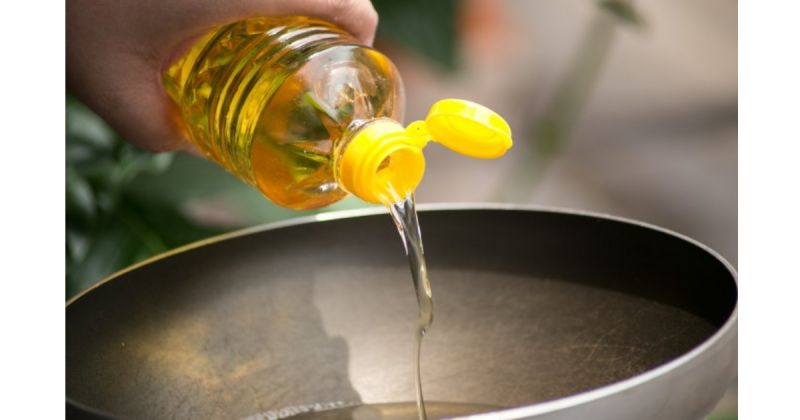 The FBCCI on Monday urged the government to withdraw VAT on the import of edible oil.

The FBCCI on Monday urged the government to withdraw VAT on the import of edible oil for next three months to bring stability in the edible oil market.

FBCCI President Md. Jashim Uddin made the call at the meeting with the importers, millers, refiners, wholesalers and leaders of different market committees to discuss the market situation of edible oil held at its office.
He said that India has adjusted VAT and duty on edible oil three times and Bangladesh should also go for the adjustment to bring back normalcy in the cooking oil market.
"The government should introduce bond on import of edible oil to stop the manipulation of the prices of the widely consumed soybean oil," he said.
Jashim said a handful of dishonest businessmen have been selling the oil at higher prices than the price fixed by the government.
To prevent this practice, FBCCI will form a market monitoring cell, he announced.
He also urged the market committee to actively monitor the market.
According to him the edible oil should not be sold in loose form.
Earlier in the meeting, Taslim Shahriar, Senior AGM from Meghna group informed that, in the last one year, the price of the edible oil increased by 61 per cent in the global market, whereas, in Bangladesh the rate is 21 per cent.
City Group Director Biswajit Saha claimed that there is no supply shortage from millers. The city group supplies two and a half thousand metric ton oil daily, he informed.
To control the skyrocketing of the price of the edible oil, Kazi Salahuddin Ahammad, Senior General Manager of S. Alam Group demanded VAT withdrawal on the edible oil.
Echoing the same demand, TK group director Shafiul Taslim said, the government earns 25 to 27 taka as revenue from per liter soyabean oil. The revenue relief will end the crisis till Ramadan, he added.
During the meeting, Wholesale Edible Oil Traders Association President Haji Md. Golam Mawla called for a stabilising supply of the edible oil.
Bangladesh Shop Owners Association President Md. Halal Uddin suggested fixing the price every 15 days.
FBCCI Senior Vice President Mostofa Azad Chowdhury Babu, Vice President Md. Habib Ullah Dawn, Director Rezaul Kariem Rejnu, Harun Or Rashid, Abu Hossain Bhuiyan (Ranu), Secretary General Mohammad Mahfuzul Hoque, Moulavibazar Babosayee Samity President Md. Bashir Uddin were also present at the discussion meeting.