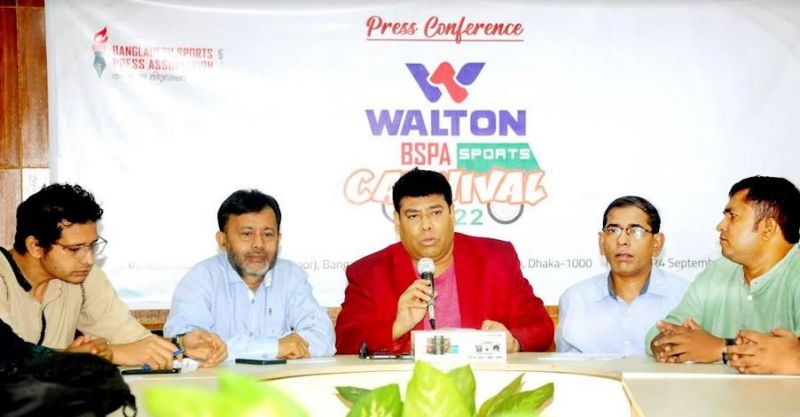 Dhaka, 24 Sept - Walton-Bangladesh Sports Press Association (BSPA) Sports Carnival begins Sunday at Shaheed Tajuddin Ahmed Indoor Stadium through table tennis event, said a press release.
Walton Group's senior executive director FM Iqbal Bin Anwar formally inaugurates the meet as the chief guest at 11 am.
Around hundred BSPA members will participate in the fourteen disciplines of ten events. The events are carom, singles and doubles, table tennis singles and doubles, badminton singles and doubles, chess, archery, shooting, swimming call bridge and twenty nine.
Besides, the women's members will take part in the 'ludu' event.
All the matches will be held at different venues around the Bangabandhu National Stadium (BNS).
Like the past, Abdul Mannan Ladu trophy and cash award will be given to the best sportsman of this competition in addition the best player will have crest and cash award in each event.
In this regards, a press conference was held Saturday at conference room of BNS to provide all the details of the meet.
BSPA general secretary Samon Hossain, sports and sub committee's chairman Kazi Shohidul Alom, member secretary Faisal Titumir and Walton Group's senior executive director FM Iqbal Bin Anwar were present at the press conference.