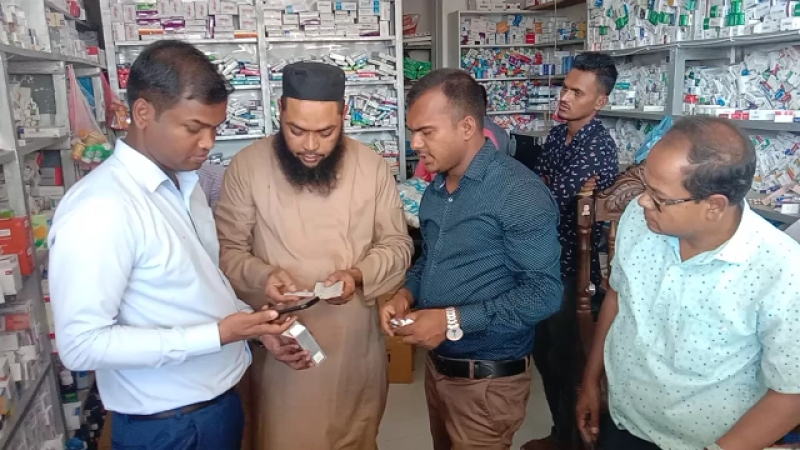 Two drug shops fined in Kalapara for selling sample medicines and chemicals.

Patuakhali: Two drug shops have been fined 40,000 taka in Kalapara of Patuakhali for selling sample medicines and selling chemicals without the permission of the drug administration.

On Monday afternoon, Patuakhali's drug superintendent Mir Abdur Razzak fined 20,000 for Mayer Doa Medical Hall and 20,000 taka for Rakib Medical Hall, adjacent to Upazila Health Complex. Kalapara UNO Md. Jahangir Hossain was present at this time.
President of Upazila Chemist and Drugs Association Md. Ibrahim Khalil announced that this campaign will continue till 10 pm. - Gofran Biswas Palash