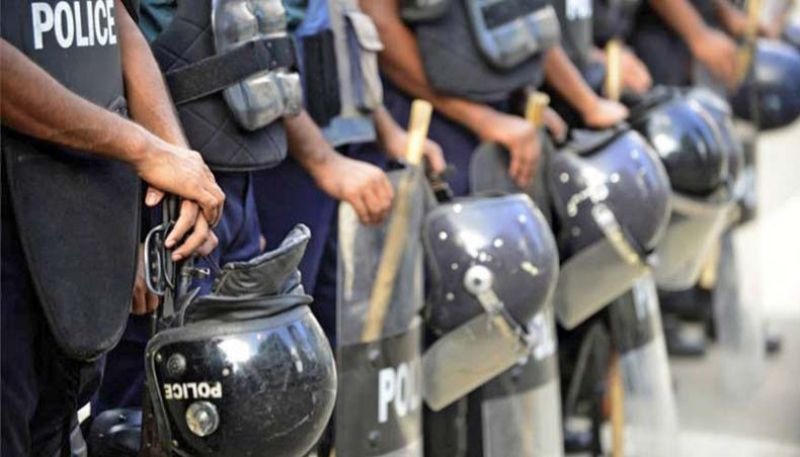 Adequate security measures have been taken at the Central Shaheed Minar ahead of the Shaheed Dibash (Martyrs' Day) and the International Mother Language Day on February 21, said Home Minister Asaduzzaman Khan on Monday.

This year, President Abdul Hamid and Prime Minister Sheikh Hasina will pay tribute to the Language Movement heroes in person, he said while talking to reporters after a meeting on law and order situation on the occasion of Martyr's Day at the Secretariat.
Law enforcers will also ensure foolproof security on the arrival of the President and the Prime Minister.
A several-tier security measures will be taken in around the Central Shaheed Minar, Dhaka University and its adjacent areas.
The areas will be brought under video, night vision cameras and CCTV surveillance especially on the entry and exit points while the archway will be installed.
Necessary steps will be taken on the Central Shaheed Minar premises and Azimpur graveyard to avoid crowds and untoward situations.
The Dhaka Metropolitan Police and Traffic department will take measures in the designated areas and a roadmap will be issued for traffic management on the occasion.
Besides, allout security measures will be taken in the metropolitan area, divisional areas and district and upazila level programmes, he said.
Steps will also be taken to ensure security of the representatives of the foreign missions in Dhaka.
Meanwhile, special security measures will be taken for 30 minutes after the departure of the President and the Prime Minister, for the wounded freedom fighters so that they can pay their tribute on the day.
Lighting unit, Fire Service and Civil Defence team will be deployed at the Central Shaheed Minar area to prevent fires.
Besides, adequate physicians and nurses will be deployed to provide first aid while ambulances will remain standby and two medical camps will be installed there, reports UNB.
.