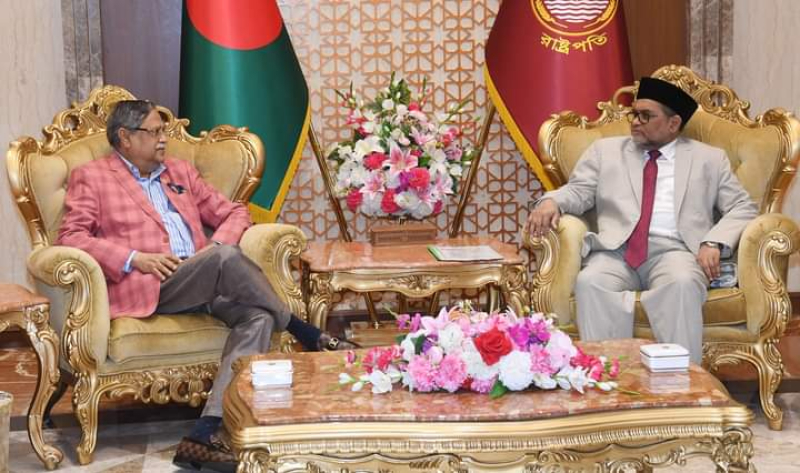 Outgoing Chief Justice Hasan Foez Siddique on Thursday paid a farewell call on President Mohammed Shahbuddin at Bangabhaban.
President's press secretary Joynal Abedin told UNB that the chief justice thanked the president for his overall support during the tenure.
During the meeting, the chief justice informed the president about the progress of the disposal of cases, the judicial activities of the Appellate Division, High Court and  the lower courts.
Chief justice Hasan Foez said case disposal rate at the lower courts is now 100 percent. Besides, the rate of settlement of cases at the High Court and Appellate Division has also increased a lot, he added.
The chief justice also thanked the government for the development of the judiciary and cooperation in judicial proceedings.
The president thanked the chief justice for bringing dynamism in the judicial process and introducing digital technology in the judicial process.
The president also expressed satisfaction over the increase in the rate of disposal of cases.
He thanked the chief justice for discharging his duties efficiently and successfully during his tenure.
Secretaries to the President were also present during the meeting, reports UNB.