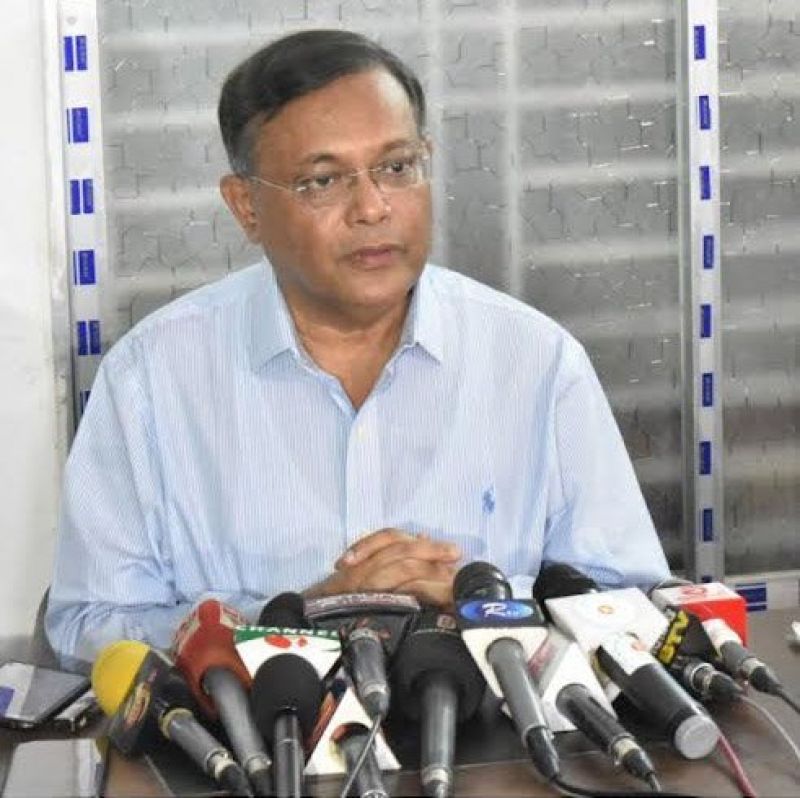 Information and Broadcasting Minister Dr Hasan Mahmud today said Bangladesh abstained from voting in the United Nations (UN) for strategic reasons and India also abstained from voting.

"Will the BNP secretary general, who messed giving opinions on all issues, answer why India abstained to vote in the United Nations?" he posed a question.
The minister told reporters replying to the queries over Mirza Fakhrul's comments on Russia issue in the UN. Earlier, he addressed the 15th International Children Film Festival virtually at Film Archive hall virtually at Agargaon in the capital.
State Minister for Information and Communication Technology Zunaid Ahmed Palak addressed the inaugural function as special guest.
Hasan said many countries including Bangladesh abstained from voting in the UN at different times. Currently, many countries including India abstained to vote on the proposal, he added.
He said, "Our foreign policy is friendship to all and we are obviously against any conflict. We want peace in the world. Bangladesh abstained from voting in the UN for strategic reasons. And India also abstained from voting."
Replying to a query of increasing commodity prices, he said the per capita income has increased about four and a half times in the last 13 years. The purchase capacity of low-income people has increased about three times and the rate of increasing commodity prices is much lower compared to Europe and the USA, said Hasan, also Awami League joint general secretary.
In the film festival, the minister said Bangladesh is forwarding ahead indomitably to reach the country the dream destination dreamt by Father of the Nation Bangabandhu Sheikh Mujibur Rahman. For this, development of humanity is needed along with infrastructure development, he added.
Hasan said the films on children play a pivotal role in developing the mind to them.
The minister congratulated the organisers for arranging the festival regularly.
Palak said today's children will keep important role in building the future Bangladesh. For this, such festivals are needed for mental growth to the children, he added.
Film festival advisor Morshedul Islam, Film Archive director general Md Nizamul Kabir and festival director Shahriar Al Mamun, among others, addressed the function with 'Children's Film Society Bangladesh president Professor Dr Muhammad Jafar Iqbal in the chair.
A total of 117 films from 38 countries on children and adolescence will be screened in the week-long festival between 11 am to 6 pm.