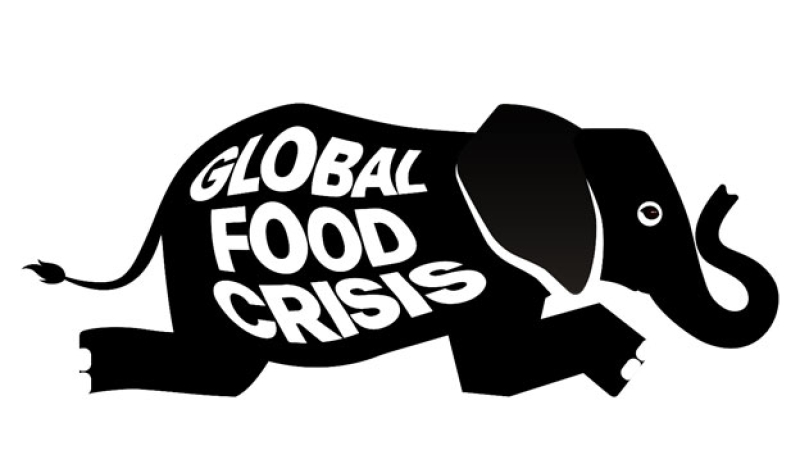 Global food crisis. IPS

By Thalif Deen

UNITED NATIONS, Aug 25 2023 (IPS) - A coalition of civil society organizations, (CSOs), including climate activists, anti-poverty campaigners and celebrity chefs, are among those calling for an emergency meeting of world leaders on the global food crisis during the UN General Assembly (UNGA) sessions in New York next month.
With 735 million people going hungry, 122 million more than before the COVID-19 pandemic, the organizers of the 'Elephant in the Room' campaign say the food crisis is being overlooked by world leaders, with devastating consequences.
An open letter to world leaders, signed by supporters, including climate activist Vanessa Nakate, award-winning farming advocate Wangari Kuria, musician and philanthropist Octopizzo, SDG Advocate Richard Curtis, and US celebrity chef Andrew Zimmern, says the food crisis is being ignored – "a victim of siloed approaches as it's so multidimensional".
The letter calls for a massive joined-up response at the highest levels of government. "You know there is a global food crisis. You are ignoring it in your budgets. You do not address it enough with the media. It is not high on your agenda for the G20, UNGA or COP28. And so, it remains an elephant in the room." (an obvious problem that people do not want to talk about.)
"As leaders, you have allowed this emergency to unfold. The solutions to end the food crisis exist. It is your responsibility to lead the world out of disasters, not compound them."
Launched by Hungry for Action, the campaign is supported by over 40 organizations including Save the Children, the ONE Campaign and Global Citizen and is coordinated by the SDG2 Advocacy Hub.
https://sdg2advocacyhub.org/index.php/actions/elephant-room-0
The plea for a summit of world leaders on the global food crisis coincides with three unprecedented high-level political meetings in September: the Sustainable Development Goals (SDG) Summit on September 18-19; a high-level dialogue on Financing for Development (FfD) on September 20; and a Summit of the Future on September 21.
Danielle Nierenberg, President and Founder, Food Tank told IPS the world is facing multiple emergencies–the climate crisis, the public health crisis, the biodiversity loss crisis, and the hunger crisis.
To address these challenges, she said, "we need urgent action–not by 2030–but today. I am thankful for the efforts of activists and advocates who are pushing for change."
"But we need policymakers to treat these crises like the emergency they are and push for positive transformation of how we produce and consume food at UNGA. We can't wait any longer."
Joseph Chamie, a former director of the UN Population Division, and an independent consulting demographer, told IPS there is no question about an increasing and worrisome global food crisis.
"About one billion people, or nearly 12 percent of the world's population, face severe levels of food insecurity with 735 million people going hungry," he said.
There is plenty of food in the world. While the world's population has doubled from 4 to 8 billion over the past fifty years, global food production has more than tripled, said Chamie, who served as the Deputy Secretary-General for the 1994 International Conference on population and development and has worked in various regions of the world.
There is a consensus on the causes of the global food crisis, he argued.
Among the major causes of the global food crisis, he singled out "armed conflict and violence; climate change with extreme weather events and emergencies; poverty and economic shocks with soaring prices for fertilizer".
He pointed out that there is much that can be done to address the global food crisis.
"World leaders need to adopt policies, provide additional funds and take action to address the major factors creating the global food crisis. The major media outlets need to do more to inform the world community about the global food crisis".
There are no reasons, he said, for delays in addressing the global food crisis. "It is necessary and appropriate to convene an emergency meeting of world leaders on the global food crisis at the UN General Assembly in New York next month."
Countries, international agencies and responsible others need to act today to address the global food crisis, not in some distant future.
"Hungry people, especially children, can't eat excuses, they need food today," said Chamie, the author of numerous publications on population issues, including his recent book, "Population Levels, Trends, and Differentials".
Meanwhile, the Hungry for Action campaign says the global food crisis is caused by a combination of conflict, climate change, rising food prices and the punishing debt burdens faced by many poorer countries, 21 of which now face catastrophic levels of debt distress and food insecurity.
"Admitting the scope of the problem is the first step towards solving it," said Rev. Eugene Cho, president and CEO of the U.S.-based Christian anti-hunger organization Bread for the World.
"Several countries, including the U.S., have acknowledged there is a problem and taken steps to address it. That is a good start. But it is not enough to get us out of the crisis. The global food and malnutrition crisis is a climate crisis, a conflict crisis, and a rising costs crisis: it demands a powerful and unified global response."
This year's UN appeals for emergency assistance are only just over a quarter funded, much lower than for the last global food crisis in 2008, and yet there are twice as many additional people going hungry compared to 2008 levels.
"There is nothing inevitable about children dying because they don't have enough to eat, just as there is nothing inevitable about families in rich countries queuing for food banks," said climate activist, Vanessa Nakate.
"There is nothing inevitable about a food system that cannot withstand shocks from climate change or conflict. There is enough food in the world for everyone."
"During the last major global food crisis, following the 2008 economic crash, we saw world leaders coming together at the G8 summit in L'Aquila, Italy, to make bold commitments," said David McNair, Executive Director for Policy at the One Campaign
"This year, as we live through a so-called 'polycrisis', the food crisis seems to be getting lost, a victim of a siloed approach to tackling the world's problems."
According to the campaign, action to tackle the global food crisis should focus on three key elements: saving lives, building resilience of affected communities to withstand climate and food price shocks, and securing the future by reform of the global food system to make it more sustainable and equitable.
Solutions world leaders should progress at an emergency meeting include:
• Fully funding the UN's $55bn humanitarian appeals and doubling climate adaptation funding for lower income countries, while also cancelling their debts and reforming the multilateral financial system to unlock vital funds.
• Investing in the smallholder farmers, health workers and communities on the frontlines of the food crisis, including through social protection programmes.
• Fixing the broken global food system by supporting more sustainable farming, diversifying crops, improving nutrition and access to a healthy diet, and reducing food waste.
These measures would break the cycle of crisis and could save the world billions at the same time, campaigners said.
IPS UN Bureau