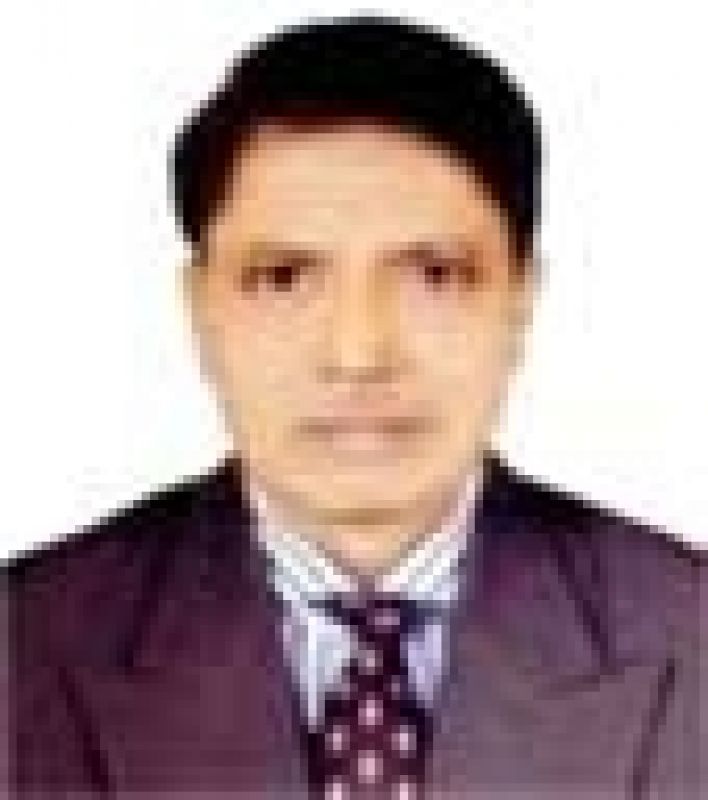 Dr. Forqan Uddin Ahmed

Dr. Forqan Uddin Ahmed

Father of the Nation Bangabandhu Sheikh Mujibur Rahman visited China in 1952. At that time a peace conference was held in China. China was called then New China. He was invited to attend a peace conference in China. He described his experiences during his travels in China. One thing to note here is that through this writing we get an idea of how the Pakistani ruling class has deprived the people of East Bengal who are more in number i.e. 56 per cent. Applications were sent to Karachi for passport in preparation for any foreign travel.
The capital of Pakistan was then in Karachi. Subject to the clearance from there, the passport would be made.
To go abroad, one had to get a visa from West Pakistan. We can easily understand the embarrassment of each step.
The autobiography of Bangabandhu titled "Amar Dekha Naya Chin" has really mesmerized me owing to the fact that the autobiography has successfully documented the true essence of China. The great leader has also put the marks of his visionary mind and farsightedness in the autobiography. As a great statesman, Sheikh Mujib could understand the significance and magnanimity of the revolution in China led by the Communist Party. With his farsightedness, the charismatic leader foresaw the brightest future of the newly established the People's Republic of China. This is really miraculous that China has already walked a long way proving the foretelling of Bangabandhu, written in the autobiography, right. Bangabandhu had written that he had truly been happy with the development of China. China had achieved its development not only through leadership but also with the hardworking of its general workers. The country had separate hospitals for workers. They enjoyed medical leave with payments.
During his visit to China, there were many trivial issues in the World Peace Conference which may not have caught the eye of ordinary people like us but Bangabandhu has highlighted them in a wonderful way. He has had the opportunity to meet world leaders, poets, artists, writers, social workers, and leaders of different political ideologies. The people of New China, led by the great Chinese leader Mao Zedong, have been liberated through long struggles and victories. There are various descriptions in this book including the beginning of the development journey. He has closely observed how the country can be led on the path of economic development by controlling the changes that take place in the social sphere after the revolution.
This book gives an example of inculcating a fanatical nation in non-communal consciousness and making the country participate in the development of all classes of professions. We also find reflection to making them aware of patriotism, sense of duty and building their motherland by fulfilling basic needs.
It is also known how the Chinese government has improved and changed human behavior since the revolution to meet the basic needs of people from different walks of life, including food, clothing, shelter, education and medical care. He not only attended the conference, but also saw the country in depth. He saw the farmer's house, the worker's house, their employment, the standard of living. He observed small children and students in depth. He also observed the efforts and methods of awakening patriotism and sense of duty from childhood.
As he traveled with a free mind, he also observed things with keen eyes and with deep vision. We get to know China and its natural beauty by Bangabandhus traveling by boat, rickshaw, train and by air. All his travels are known for his humor, sense of responsibility towards senior leaders.
In a bid to portray real China, Bangabandhu has mentioned that there was no piece of land left uncultivated in China. Even the pools and reservoirs besides the railway roads are also cultivated. The Father of the Nation has also written that many roads are built by the participation of locals as the Chinese government does not have enough funds. People have confidence in the government and they think these are their own work.
Bangabandhu has observed that the Chinese people have no arrogance and are very polite. They are open to befriending everyone. All of them think the state is theirs and they have to build it. The undisputed leader has put down that only in three years, the education system of China has witnessed a revolutionary change. The system no longer creates clerks like the Pakistani education system. China has included agriculture, industry, engineering and technical education in its system.
During his brief visit, the development of gender equality in China has also not skipped his attention.
Bangabandhu has noted that men and women really enjoy equal rights. They equally work for the country and earn for themselves. They are not dependent upon each other and receive the same respect in society. This is how Bangabandhu has spoken highly of China in his autobiography. We, government and people of China, are really grateful to the unanimous leader of the Bengali nation for his understanding of the magnanimity of the Chinese revolution even in its budding period and making infallible predictions about a brighter future for our country. We remember the great, charismatic, and by-born leader on his martyrdom day with due respect and dignity.
Apart from infrastructural development, China is doing commendable work in cultural exchanges with Bangladesh. The Confucius Institute has been set up in various institutions of higher learning in the country.
To facilitate Chinese language education for Bangladeshis, Chinese language courses have been introduced in various educational institutions including the University of Dhaka and North South University. Every year, a large number of Bangladeshi students are going to study in different universities of China with scholarships.
Cultural groups are coming and going every year as part of cultural interactions. However, these activities should be allowed to spread outside Dhaka city. Organising carnivals, fairs and exhibitions at the district level can be fruitful in this regard.
China and Bangladesh are good partners in fighting the epidemic, in resuming work and production, and in national rejuvenation. China is willing to work with Bangladesh to implement the important consensus reached by the leaders of the two countries, promote the construction of a China-Bangladesh community of shared future and China-Bangladesh health community. China is also willing to work with Bangladesh to strengthen high-level exchanges and jointly build the 'Belt and Road' cooperation, implement more projects that benefit people's livelihoods, and build the foundation of China-Bangladesh friendship. Let our two countries work hand in hand, based on the solid friendship built by our predecessors, to realise our goals.
Following in the footsteps of Bangabandhu, his daughter Prime Minister Sheikh Hasina has proved her worth as a visionary leader by leading the unprecedented development of Bangladesh in recent years. Under the dynamic leadership of the Prime Minister, Bangladesh is ready to move ahead alongside China as a reliable ally in the days to come. Already, relations between the two countries have reached a unique height. In recent years, China has established itself as a major development partner of Bangladesh.
Finally we can say that, Bangabandhu's visit to New China was a milestone of development for Bangladesh.
Bangabandhu's autobiography, "Amar Dekha Naya Chin" reflects the marks of his visionary mind. Again, Bangabandhu's autobiography, "Amar Dekha Naya Chin" is considered as catalytic agent to promote Dhaka-Beijing relations. Moreover this book as documented the true essence of China. So we can call Bangabandhu the harbinger of friendship between Bangladesh and China.
The writer is a former Deputy Director General, Bangladesh Ansar and VDP Writer, columnist and researcher.