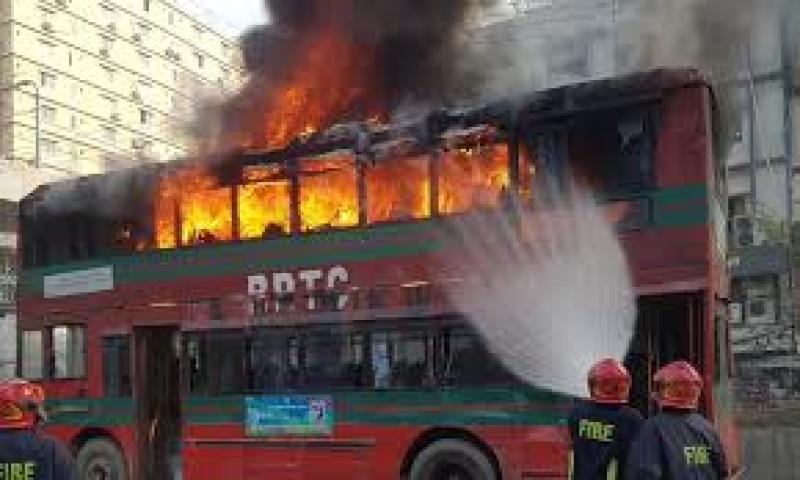 At least seventeen incidents of setting fire to buses were recorded till 6 pm on Monday during the 48-hour hartal called by BNP, Jammat and some like-minded parties.

A total of 17 vehicles were set on fire by miscreants during this time and four of those were set on fire inside Dhaka city, said Talha Bin Zashim, station officer of Fire Service and Civil Defense Media Cell.

Meanwhile, one arson attack was reported in Dhaka division, seven in Rajshahi, four in Chattogram, and one in Mymensingh division.

Ten buses, six trucks, one covered van, one CNG-run autorickshaw and three carriages of a train were burnt during this period.

A total of 156 members of 31 firefighting units worked to douse the fires across the country during this period, added the fire officer.

So far, 195 arson attacks have been reported from October 28 to 6pm on November 20 across the country, reports BSS.