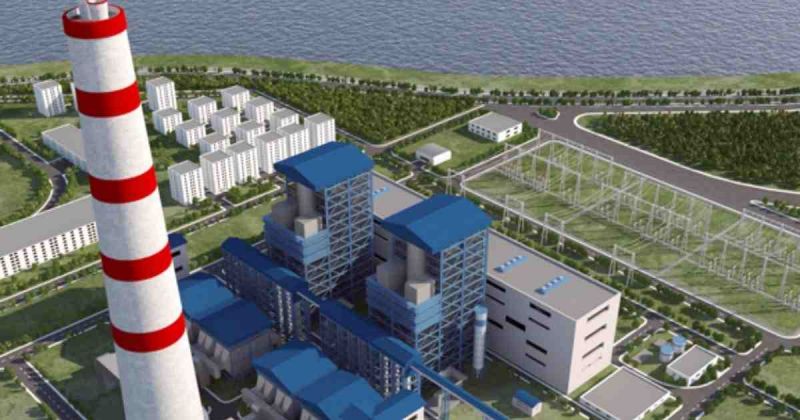 The opening of Rampal power plant is there in the "wish list" as Bangladesh and India are taking preparations for Prime Minister Sheikh Hasina's visit to New Delhi first week of September.

"At an inter-ministerial meeting we will try to understand what we can do. But it's (Rampal power plant) there in the wish list," said Foreign Secretary Masud Bin Momen.
He made the remarks when his attention was drawn to a report carried on Sunday by an Indian media outlet speculating opening of the plant by the leaders of the two countries.
Hasina together with her Indian counterpart Narendra Modi are expected to jointly inaugurate the 1320mw Maitree super thermal power Station during her visit to India in the first week of September, said The Hindustan Times on Sunday.
It is a joint partnership between India's state-owned National Thermal Power Corporation (NTPC) and Bangladesh Power Development Board. The joint venture company is known as Bangladesh India Friendship Power Company (BIFPC).
While PM Hasina is expected to visit India any time between September 5 and 7 and stay for two to three days, the visit has been accorded utmost importance by the Modi government as Dhaka happens to be one of India's closest allies, read the report.
Earlier, PM Modi extended an invitation to PM Hasina to visit India in 2022 in commemoration of the Golden Jubilee of the establishment of diplomatic relations.
At the seventh round of the Bangladesh-India Joint Consultative Commission (JCC) meeting held in New Delhi on June 19, Bangladesh and India agreed to work closely together to further strengthen cooperation in the areas of common rivers and water resources management.
The two countries also agreed to strengthen cooperation in the areas of IT and cyber security, renewable energy, agriculture and food security, sustainable trade, climate change and disaster management.
The two countries witnessed momentum in their relations last year with a series of engagements including high-level visits.
At the invitation of President Abdul Hamid, the then Indian President Ram Nath Kovind paid a State visit to Bangladesh from December 15 to 17 last year to attend the 50th Victory Day celebrations here as the guest of honour.
The Indian premier also had paid a landmark visit to Bangladesh on March 26 and 27 last year and those visits were of "historical significance" given the 50th anniversary of the shared sacrifices of the people of the two countries during Bangladesh's struggle for Liberation in 1971, reports UNB.