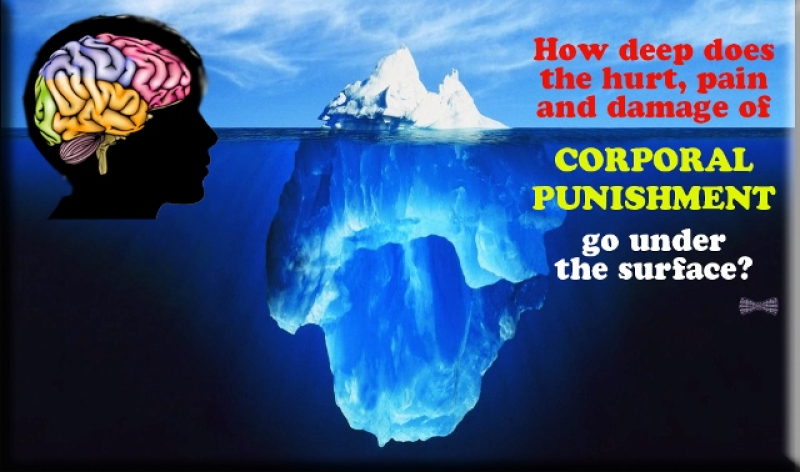 Corporal punishment goes under the surface.

My wife, Rashna, and I read the alarming report about the poor Muslim boy in India who was subjected to having his face slapped by his classmates upon orders from the teacher.

It was a shocking, disgusting, inhumane, and dreadful act that no child should ever have to endure or even to witness. I do not know what I would do if one day my son returned from school and told me of a similar act happening to him, but I can assure you it would not be pleasant.
I am in total agreement with Sir Frank Peters when he says parents need to pay more attention to what actually happens in the schools and madrasas to which we send our children. The children depend upon us for protection and guidance.
As adults, we know there are a lot of cruel, evil people in the world who can cause mental and physical damage to our children and it's up to us to prevent that from happening.
Somehow we are not as surprised as we ought to be to find many of these sick-minded people operate in our schools and madrasas and actually are paid by the taxes we pay.
My family, and all of our friends to whom we have spoken about this subject, unequivocally support Sir Frank in his quest to get Prime Minister Sheikh Hasina to ban corporal punishment in Bangladesh before the next election.
I do not know why this cruelty and abuse to our children has not already been outlawed. How many more children have to suffer before it is? Some even commit suicide to escape from its horror.
The deplorable incident that happened in India could quite easily happen here... if we don't act to prevent it. Surely Prime Minister Sheikh Hasina as a mother in her own right and a protective mother to all of us, knows that?
Yours sincerely.
Prof. Dr Alam Ahmed, Rashna Ahmed & Family,
Uttara, Dhaka.