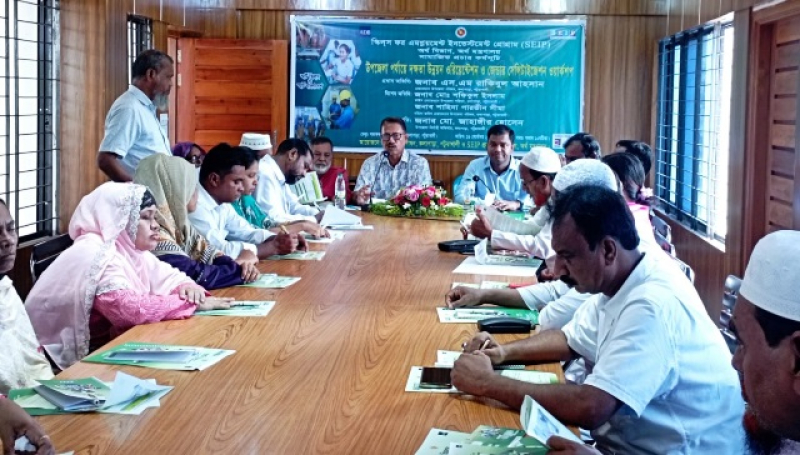 Workshop of skills development orientation and gender sensitisation held in Kalapara.

Patuakhali: Skills Development Orientation and Gender Sensitization workshop was held at Kalapara in Patuakhali by the support of the upazila level of the Skills for Employment Investment Program (SEIP) project . Upazila Parishad Chairman SM Rakibul Ahsan spoke as the chief guest in the workshop under the chairmanship of Kalapara UNO Md. Jahangir Hossain at 10 am on Saturday morning. Press club president Md. Humayun Kabir, Nilganj UP chairman Md. Babul Mia and others spoke.

Md. Masood Hasan, Social Marketing Officer of SEIP, presented the main content of the social marketing activities of SEIP project in the workshop. A total of 32 people including officials of various government offices of the upazila, representatives of public and private institutions, public representatives, women and minority ethnic groups, development workers, journalists and representatives of the backward classes of the society participated.
In the speech of the chief guest, Kalapara Upazila Parishad Chairman SM Rakibul Ahsan said that if the backward population including women, minority ethnic groups and unemployed youth can be converted into skilled workers, it will be possible to accelerate the continuous progress of the country's economic growth.
In the president's speech, UNO Md. Jahangir Hossain said that the present government is working with the goal of creating a developed and prosperous Bangladesh by 2041. If the youth of the country can be trained, many of them will be able to create employment opportunities for others as entrepreneurs. - Gofran Biswas Palash