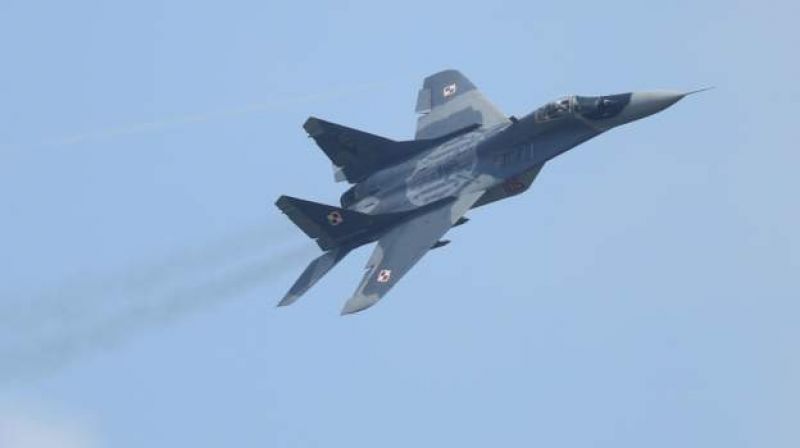 As we've been reporting, Poland says it is ready to deploy all its MiG-29 fighter jets to a US Air Force base in Germany, following discussions about providing Ukraine with the aircraft.

US and UK officials have said they would support any decision by Warsaw to supply the jets to Kyiv. But there were always significant logistical difficulties to overcome, including how exactly to transfer the planes to Ukraine.
The Polish government is wary of Russia's response should it supply the aircraft directly to Ukraine, which would be seen as a direct provocation by Moscow. Earlier, Polish officials said any military decision should be taken by Nato, not by Poland alone.
In this statement, Poland is throwing the ball back into the Americans' court.
It allows Poland to supply the MiG-29s - which Ukrainian pilots are trained and ready to fly - not to Ukraine, but to the US first, so that then Washington must decide what to do with them, reports BBC