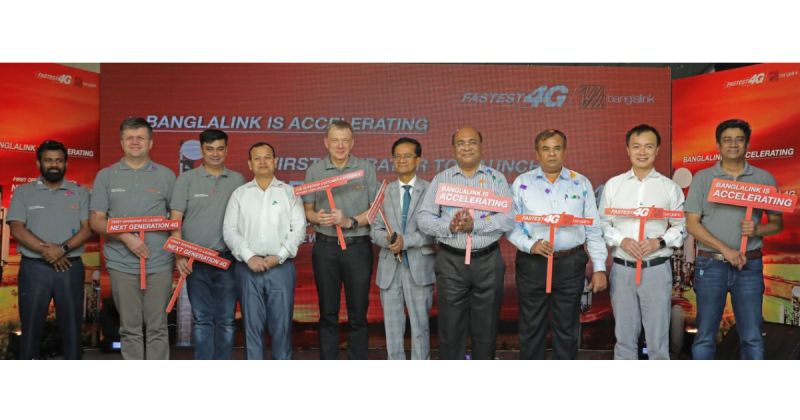 Banglalink and ZTE have launched the next-generation 4G service for superior customer experience in Bangladesh with the new 2.3GHz time division duplex (TDD) spectrum in Khulna.

The two parties showed high-speed internet services based on high-performance devices, signalling that the Bangladeshi telecom market is "ready to provide and welcome advanced technologies," said a media statement.
Bangladesh Telecommunication Regulatory Commission (BTRC) Chairman Shyam Sunder Sikder; Banglalink Chief Executive Officer Erik Aas, Chief Technology and Information Officer Huseyin Turker, ZTE Corporation for VEON Global Managing Director Liao Hui, and ZTE Bangladesh Chief Executive Officer Liu Wencheng were present at the launch event, reports UNB.
Shyam Sunder said: "I am delighted to see how Banglalink is prioritising different regions of the country as part of its nationwide expansion strategy. Such initiatives can play an important role in accelerating Bangladesh's technological progress by fostering digital inclusion."
Erik Aas said: "The launch of next-generation 4G with the deployment of new spectrum in Khulna shows our firm commitment to this region, which has always been a special market for us. It also demonstrates our intent to transform into a truly national operator."
Liu Wencheng said: "We will continue to facilitate Banglalink in deploying networks through innovative and reliable solutions and products and jointly explore the huge potential of networks in the digital economy era."