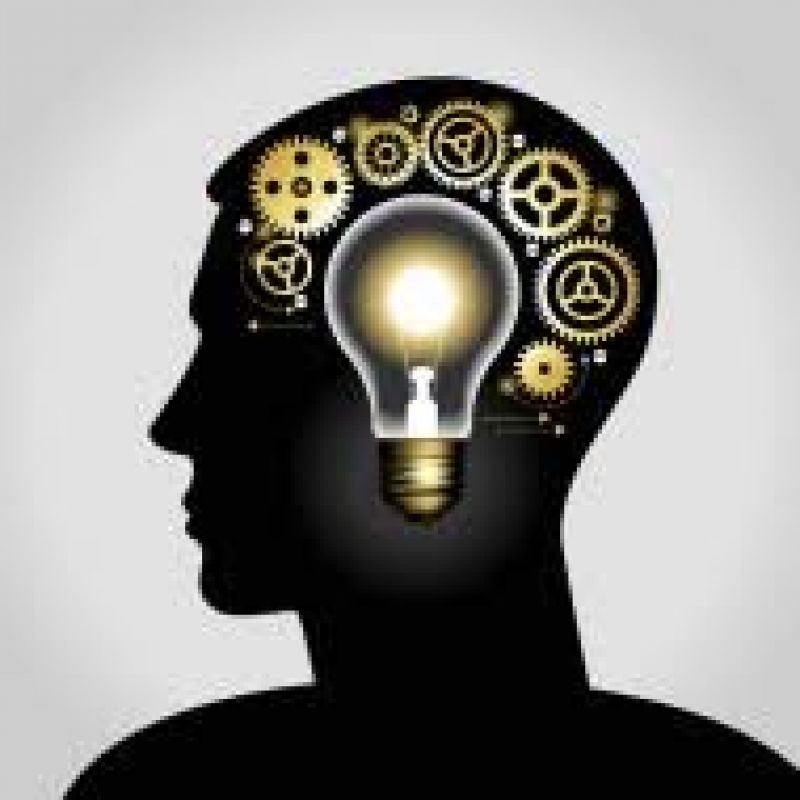 Intellectual property rights

Geneva, (D. Ravi Kanth) – The South African President Cyril Ramaphosa has called for "passing a time- bound, targeted TRIPS waiver" at the World Trade Organization's 12th ministerial conference (MC12) scheduled to take place in Geneva from 30 November.

In a keynote address delivered at the WTO's Public Forum on 28 September, President Ramaphosa drove home the message that the waiver is "a proportionate response to the exceptional circumstances presented by the COVID-19 pandemic".
It would address the "gross inequity" in access to the vaccines by creating conditions for "rapid and equitable roll- out of life saving products" across countries that continue to reel under health and economic crises of unprecedented proportions, he said.
According to President Ramaphosa, the WTO "has a central role in addressing trade and intellectual property related barriers to boost and diversify production of vaccines, diagnostics, and therapeutics."
Opening the meeting, the WTO Director-General Ms Ngozi Okonjo-Iweala said that "the trading system can and must do more to reduce vaccine inequity, and to help us tackle pressing challenges elsewhere, from our oceans (fisheries subsidies) to our climate."
She said that "the COVID-19 is still very much with us", suggesting that many countries are continuing to face the social and economic impacts of the pandemic.
Ms Ngozi asked rhetorically, "what will it take to build back a better world economy" — "a world economy that is greener, more prosperous, and inclusive"; "a world economy that is more responsive to problems of the global commons"; and "a WTO that is more responsive to changing economic realities and the evolving needs of the people we serve."
OUTCOMES AT MC12
Expressing grave concern over the "lives and livelihoods of billions of people across the world [who are] at risk", President Ramaphosa stressed that the 12th ministerial conference must deliver pro-people outcomes such as uplifting billions of lives from asymmetrical trade rules, particularly the intellectual property rules.
Quoting former South Africa's President Nelson Mandela, who took part in the WTO's second ministerial conference in 1998, he said the WTO's response to the pandemic must recognize "the frustrations of ordinary people."
President Mandela had also called for "fair" trade rules as well as "special consideration" to be given to developing countries.
According to President Ramaphosa, the "great talisman" of South Africa had said "the WTO should contribute to changing, rather than defending, the existing patterns of production."
DEBILITATING EFFECTS OF INEQUALITIES
Against the backdrop of the "debilitating effects of inequality in the patterns of global production," President Ramaphosa said "while human ingenuity has produced several effective and safe COVID-19 vaccines, human inertia has severely limited access to these vaccines."
The failure to change patterns of production "has cost the world millions of lives and has undoubtedly extended the duration of the pandemic," said President Ramaphosa, in what appears to be a reference to the current monopoly of Big Pharma and its refusal to share technology and know-how under the cover of the provisions of the WTO's TRIPS Agreement.
Pointing out that less than "2 percent of adults are fully vaccinated in most low-income countries, compared to almost 60 per cent in high-income countries," President Ramaphosa said the "gross inequality is both unjust and counterproductive."
He called on the WTO members to "reaffirm the principle of global solidarity and the role of open, inclusive multilateralism."
He highlighted the World Bank's recent projections on the low economic growth of 2.9% in the low-income countries; the growing vaccine inequity; and the likely failure to achieve the United Nations Sustainable Development Goals (SDGs).
"We are not, as yet, building back better, nor are we building together," he warned.
MC12 IMPONDERABLES
With just about two months left for MC12, the developing and least-developed countries are facing multiple difficulties in advancing their inclusive and development-friendly agenda in three areas – fisheries subsidies, the WTO's response to the pandemic, and proposed WTO reforms.
The recent negotiations in these three areas are unlikely to deliver credible and "development-friendly" outcomes for developing countries, said people, who preferred not to be quoted.
A group of industrialized countries, including the United States and the European Union, seem pretty determined to bring about fundamental changes through their controversial WTO reform proposals that could undermine the principle of consensus-based decision-making and advance the notion of differentiation among developing countries for availing of special and differential treatment, said people familiar with the discussions.
Against this backdrop, President Ramaphosa's pointed remarks on the need to create inclusive and development- friendly reforms and measures has assumed considerable importance, said an analyst, who asked not to be quoted.
His emphasis on ensuring that "the aspirations of the Marrakesh Agreement" are at the center-stage of WTO members' actions towards a post-COVID-19 economic recovery could not have come a day too soon, the analyst said.
"Trade," the South African President said at the WTO Public Forum, "is not an end in itself but a means of raising standards of living, creating employment and improving people's lives."
He urged members to ensure that "developing economies and least developed among them, secure a share in the growth of trade commensurate with the needs of their economic development."
Therefore, "now more than ever we need a multilateral trading system that promotes inclusive economic growth and development, with the World Trade Organization at its core."
He severely criticized the global farm subsidies that are currently estimated at $540 billion and are expected to touch $2 trillion by the end of 2030.
Such subsidies, he warned, will undermine "competitiveness of agriculture especially in developing economies, with damaging consequences for food security, livelihoods and local production."
NEED TO ADDRESS ASYMMETRIES IN GLOBAL TRADE RULES
President Ramaphosa emphasized the need for addressing "the asymmetries in existing WTO agreements that perpetuate trade patterns which confine developing countries to the lower end of global value chains."
More importantly, he said, the WTO and the global community must consider "special measures", including trade rules, to boost and support efforts made by African countries.
President Ramaphosa emphasized the need for "an inclusive digital economy in which approaches to technology transfer are mutually beneficial and the benefits of digital industrialization and management of data flows are equally felt across the world."
Effectively, President Ramaphosa is suggesting that the management of data flows should be left to the countries themselves to decide and not to follow a one-size-fits-all approach, the analyst said.
Calling for strong and effective climate change related measures, he said such measures "must enable developing countries to address the industrialization gap and must conform to our WTO commitments… we need to ensure that they are not disguised forms of protection."
In short, he said that WTO members need "an effective multilateral trading system that cultivates an appropriate balance between national development strategies and multilateral cooperation."
An MC12 agreement "on issues like the TRIPS waiver is both possible and necessary if the WTO is to live up to the expectations of the ordinary people of which President Mandela spoke (at the WTO's second ministerial conference in 1998)."
President Ramaphosa said the WTO's work on trade and debt and its collaboration with the IMF and the World Bank is critical.
"In this work – and indeed in all areas of trade – we must recognize that the WTO is made up of countries at different levels of economic development."
Therefore, there is an urgent need for an "effective multilateral trading system that cultivates an appropriate balance between national development strategies and multilateral cooperation."
He said that South Africa believes that "the WTO is capable of finding negotiated solutions that are balanced and address the interests of all."
PLENARY DISCUSSION AT PUBLIC FORUM
At the Public Forum, the World Health Organization's director-general Dr Tedros Adhanom Ghebreyesus provided an account of how poor and vulnerable people are being badly hit by the COVID-19 pandemic.
He said that at a time when the need of the hour is ensuring equitable access to vaccines, the vaccine inequity is growing by the day.
"The vaccines exist but they are not reaching the people who need them most," Dr Tedros said.
Dr Tedros mentioned the impact of COVID-19 restrictions, particularly travel restrictions, suggesting that "they have also come at the highest social and economic costs, exacerbating pre-existing inequities."
The new UNCTAD secretary-general Ms Rebeca Grynspan called for stable global rules that give more opportunity to developing countries to pursue their developmental policies.
She said trade should be about development and inclusion.
BioNTech REMAINS SILENT ON IPR BARRIERS
When asked whether Intellectual Property Rights (IPRs) are part of the problem that are hindering the ramping up of production of COVID-19 vaccines, a senior BioNTech official, Dr Sierk Poetting, remained silent while claiming that the solution to the uneven distribution of vaccines lies in building sustainable manufacturing capabilities, particularly local production capabilities.
In the face of the tens of billions of dollars of profits being made by BioNTech along with its partner Pfizer, Dr Poetting said "we have to enable dedicated regions to have access to the know-how and make sure that those regions have everything in place to manufacture their own vaccines."
He underscored the need to manage supply chains, the equipment as well as the local production teams on how to produce the vaccines.
OXFAM HITS BACK AT BIG PHARMA
Criticizing the policies followed by Big Pharma, Oxfam's executive director, Ms Gabriela Bucher, concurred with President Ramaphosa for urgent action to be taken on the TRIPS waiver to ensure greater access to vaccines in poorer countries.
She said "trade is about people's lives and fair trade rules are needed for an inclusive recovery."
In a critique of the monopoly pricing policies adopted by Big Pharma, she called for suspending "monopolies" and for sharing "the vaccine blueprints, so we can bring prices down and crucially grant the developing countries the ability to make more vaccines."
Ms Bucher criticized the BioNTech official's comments on strengthening supply chains without mentioning the TRIPS waiver.
She said public funds to the tune of more than $100 billion were spent on developing vaccines. She said despite export restrictions, some countries like Sweden managed to secure nine times more doses of vaccines.
She cautioned that relying on the benevolence of Big Pharma has not resulted in the equitable distribution of vaccines.
Ms Bucher said it's time to transfer the manufacturing facilities for vaccines to countries across the world.
Ms Bucher argued that, even though the WHO provided the leadership and created a technology hub for sharing the vaccine technologies, not one pharma company has shared their technology.
Ms Bucher concluded her remarks by highlighting three markers.
She said: (1) "we need the TRIPS waiver", which is vital; (2) the WTO, with everything in its power, must deliver on the waiver this year and must waive the TRIPS provisions (relating to copyrights, industrial designs, patents, and protection of undisclosed information); and (3) while BioNTech has profited by raking in billions of dollars of profits from its m-RNA vaccine, it's decision to provide m-RNA vaccine technology to South Africa is the right thing to do.
- Third World Network