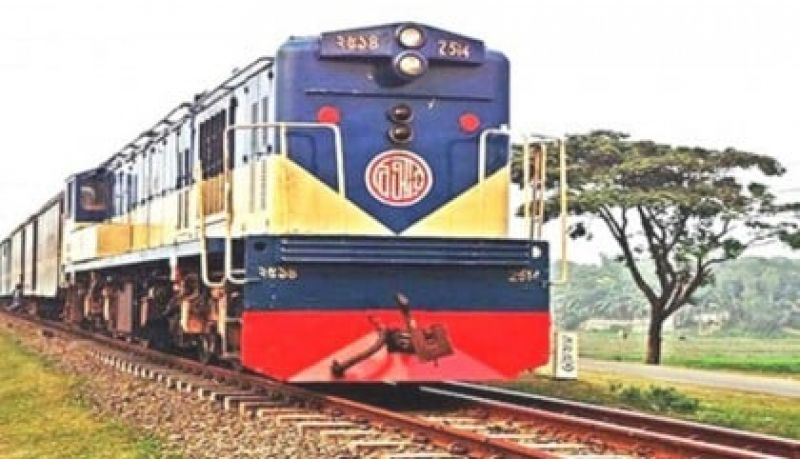 File photo

Railways Minister Md Nurul Islam Sujan today said that Bangladesh Railway (BR) will start sale of advance tickets ahead of the holy Eid-ul-Azha from July 1 to make Eid holidaymakers' journey smooth.

The minister made the announcement at a press conference held at the conference room of Rail Bhaban here.
The advance train tickets will be sold considering July 10 as the possible Eid day, the minister said, adding that advance tickets are usually sold five days before the Eid journey.
According to this decision, train tickets for July 5 will be sold on July 1 while tickets of July 6 will be sold on July 2, July 7 will be on July 3, July 8 will be on July 4 and July 9 will be on July 5.
Besides, return tickets for July 11 will be sold on July 7 while July 12 will be sold on July 8 and July 13 will be sold on July 9.
The return tickets for July 14 and 15 will be sold on July 11.
Sujan further said that train tickets for Eid will be available at 6 stations in Dhaka and Joydevpur Railway Station in Gazipur.
Tickets for the entire northern intercity train will be available at Kamalapur Railway Station, the central railway station in Dhaka, he added.
Train tickets for Rajshahi and Khulna will be available from Kamalapur Shohortoli Platform.
All intercity train tickets to Chattogram and Noakhali will be available from Dhaka Airport while people can buy tickets for Mymensingh, Jamalpur and Dewanganj trains from Tejgaon railway station.
Besides, tickets for Mohanganj -bound Mohanganj and Haor Express trains will be available at Dhaka Cantonment Railway Station while people can purchase tickets for Sylhet and Kishoreganj trains from Fulbaria Railway Station.
Railway Minister said that in case of ticket purchase, passengers will be able to purchase tickets by displaying a photocopy of NID or birth certificate at the counter.
Advance ticket sales on the app and website will start from 8 am to 4 pm.
Each ticket selling center will have a counter for women and persons with disabilities while each intercity train will also have separate coaches for women and specially-abled passengers only.
Sujan said a total of 26,713 tickets would be sold daily from Dhaka and half of it will be sold online.
He added that 67 extra train-bogies will be included to meet the rush of passengers.
He informed to the media that a total of 213 trains will be run on the occasion of the holy Eid.
He said one passenger can buy a maximum of 4 tickets, adding: "Advance tickets will not be refunded."
He said six pairs of special trains will be operated on Eid occasion and no tickets will be available online for the Eid Special Train.
"People must collect those from the counters," he said.
He said the Maitree Express and Bandhan Express will be closed from July 6 to July 14 and from July 7 to July 14 respectively.
Railway Secretary Humayun Kabir and senior officials were present on the occasion, reports BSS.